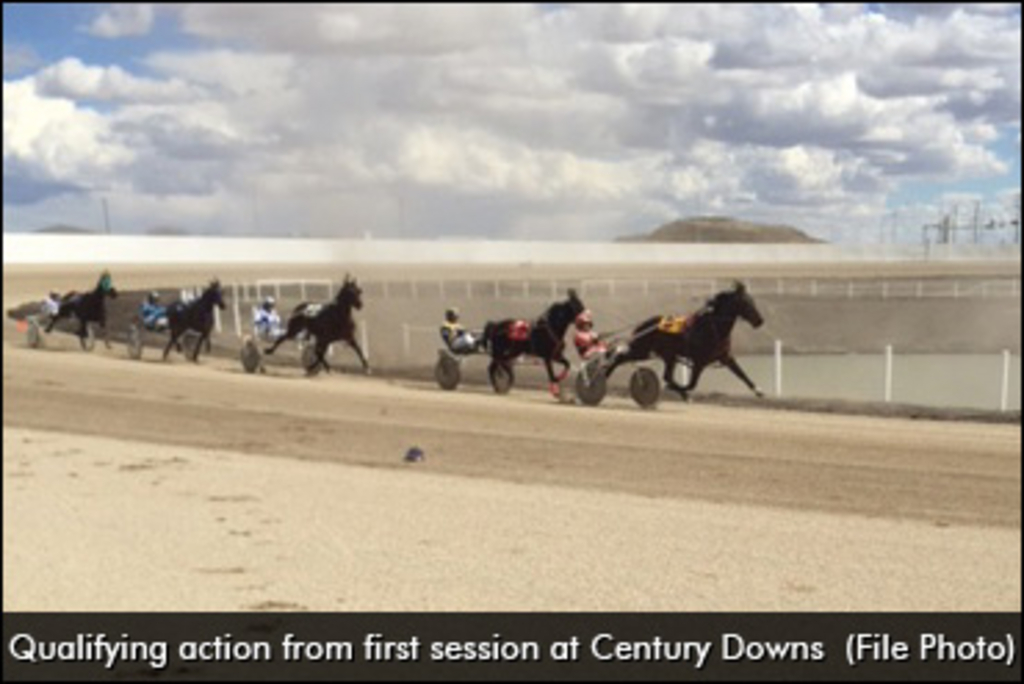 Published:
April 17, 2015 03:01 pm EDT
Officials with Century Downs Racetrack and Casino have informed Trot Insider that the qualifying session that was scheduled for Saturday, April 18 has been rescheduled and will now take place at the Bedrock Training Centre in Beaumont on Monday, April 20.
The Monday qualifying session will get underway at 1 p.m. Horsepeople have been asked to call the Century Downs race office (403-466-4599) by 9 a.m. Saturday morning in order to enter.
Century Downs Race Secretary Jackson Wittup has told Trot Insider that "more surface needs to be added to the track and then fine tuned for opening day."
Century Downs' grand opening for live pari-mutuel harness racing is scheduled for Saturday, April 25.
"Century Downs management would like to thank Horse Racing Alberta, the horsemen and Kelly Hoerdt for their cooperation toward putting on the best possible show for the track's opening on April 25," Wittup told Trot Insider.