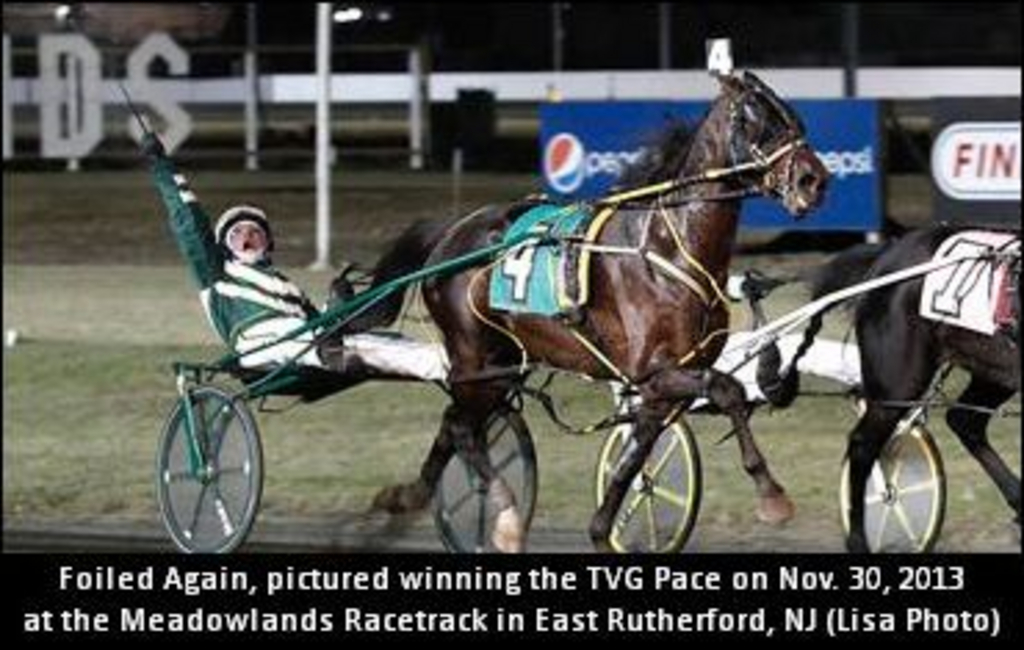 Published:
March 18, 2014 07:43 pm EDT
Yonkers Raceway's six-week Free-For-All foray, better known as the George Morton Levy Memorial Pacing Series, begins Saturday night.
Thirty-six (of the 47) series eligibles are in to go, resulting in five, $50,000, opening-round divisions. They go as races 2, 4, 5, 9 and 11 on the 12-race card.
Ten of the entrants carry the hope and dreams of trainer Ron Burke, including the season-debuting Foiled Again. Twice a Levy champion and twice (including last season) a bridesmaid, the sport's six-million-dollar ($6,030,968) ageless wonder makes his 199th career start.
The 10-year-old Dragon Again gelding, co-owned (as Burke Racing LLC) by his trainer, along with Weaver Bruscemi LLC and JJK Stables, landed post position six in the final event, with Yannick Gingras doing the honours.
He draws in with the red-hot Apprentice Hanover (Jody Jamieson, Post 3), the scourge of Ontario who has won nine consecutive races (5-for-5 this season). Ben Wallace trains the four-year-old son of Somebeachsomewhere for owner Brad Grant.
Burke and P.J. Fraley (six entered in the opening round) each have coupled entries in the second division, where double-millionaire Sweet Lou (Gingras, Post 5) makes his five-year-old debut. Sweet Lou ended his 2013 season with a handy win in an Open Handicap here.
Doctor Butch, a statebred standout and last season's Art Rooney Pace champ, commences his four-year-old season in the fourth division. Tim Tetrick drives for owner Ken Jacobs and trainer Linda Toscano.
(Yonkers Raceway)
To view entries for Saturday's card of harness racing, click the following link: Saturday Entries – Yonkers Raceway.