Published:
November 5, 2019 09:48 am EST
The featured photo for November in the 2019 Heart of Harness Racing Calendar comes courtesy Melissa Oates (nee Hutchinson) of Abbotsford, B.C., who captured this affectionate photo of At Least Im Pretty with Alina MacLeod.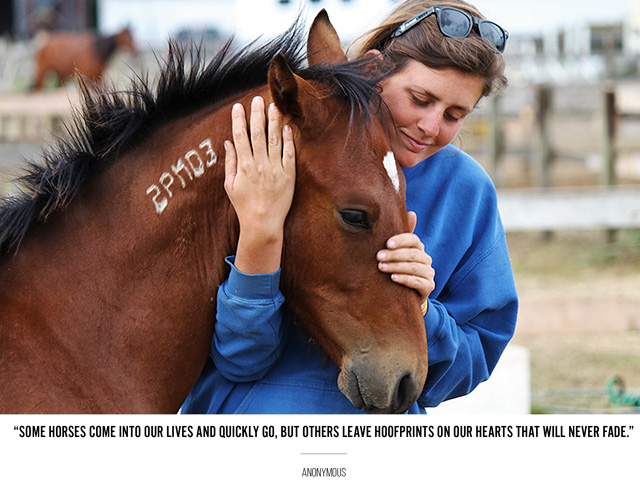 Hutchinson may be the name that you know Melissa by, but she recently got married and has officially changed her last name to Oates. This will be the fourth consecutive year that Melissa has been featured in the calendar, providing many stunning harness racing photos from the west coast.
"I think this will be my fourth year having a photo in the Heart of Harness Racing Calendar and hopefully it will be five this year! I have been keeping busy taking photos when I can of friends, family and of course the horses."
Melissa works in the aviation industry, specifically with helicopters in Langley, B.C., and enjoys spending time with family and friends when she isn't occupied with helicopters or horses.
Atleastimpretty's barn name is 'Rocky' and is owned by Cody Easton. Melissa explained further that "Rocky has grown up to be a nice gentleman since the photo was taken and Alina is currently his trainer at Fraser Downs."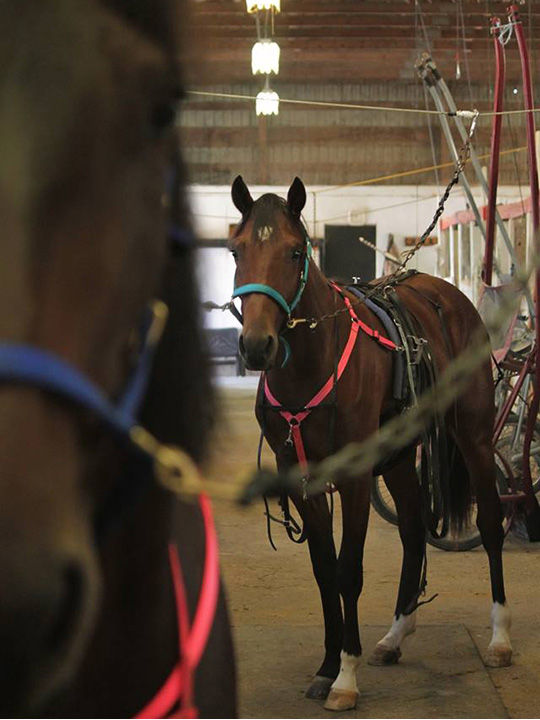 Oates currently owns one retired Standardbred, Cenalta Wizard, who was her first ever racehorse purchase back in 2014. After retiring at the end of 2016, Melissa said "he is now enjoying life off the track which consists of going for lazy rides, eating lots of licorice and living the good life with his other retired Standardbred friends."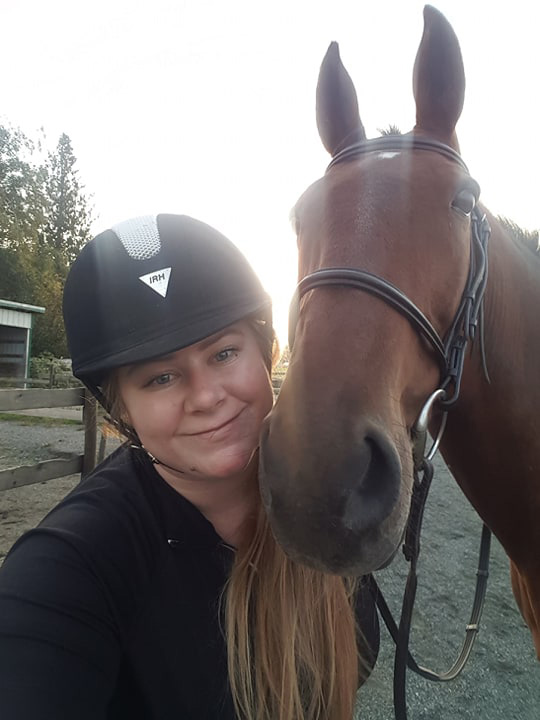 You can view and read Melissa's past calendar features by clicking the following links: October 2016, October 2017, June 2018, November 2018.