Published:
October 19, 2011 10:05 am EDT
Seeing as the Trot Canada National Handicapping Championship is just around the corner, it's about time SC featured some of the players that will be vying for the estimated $25,000 grand prize
.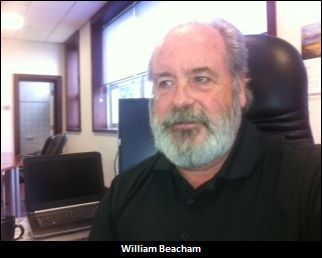 Let's get to know the contenders of this year's Championship, beginning with William Beacham.
Beacham, a resident of Calabogie, Ont., earned his spot in the TCNHC by winning first place in the Xtreme Horsepower Online Handicapping Contest.
His family dabbled in horse racing when he was a young child and, 50 years later, he remains a devoted fan, despite rarely being able to attend the races live.
Quick Stats:
Favourite Driver: Randy Waples
Favourite Stakes Race: Hambletonian
Favourite Horse of All Time: Cam Fella
Favourite Music: Neil Young and Leonard Cohen
Why he LOVES Canadian Harness Racing: "As a young child, my interest was piqued, and, as we all know, once bitten…"
Beacham is divided as to how he would spend the prize money should he get the opportunity to cash the big ticket. With his retirement just around the corner (he's currently the vice president of a private investment firm), it's a toss up between an Ontario-sired yearling and a new sports car.
For more on the TCNHC, click here.