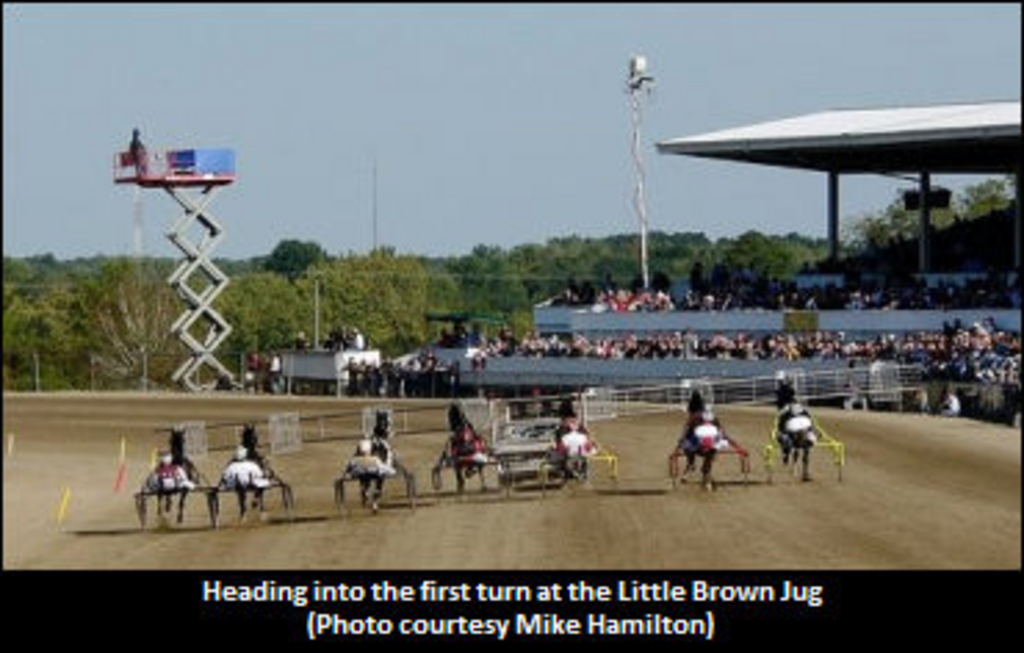 Published:
September 21, 2010 03:12 pm EDT

Much of the focus during Thursday's Little Brown Jug will understandably be on Rockin Image, Rock N Roll Heaven and One More Laugh. Having drawn a favourable post in what is arguably the weakest opening-heat division
, Piece Of The Rock looks like he could be a player.
He hasn't raced since a September 11 division of the Simcoe Stakes at Mohawk Racetrack, but the gelded son of Rocknroll Hanover may be in a position to do what his papa couldn't: capture the Little Brown Jug.
While in discussion with Trot Insider today, trainer Bob Young explained that the $326,148 career earner didn't come out of the Simcoe tussle in the greatest of shape.
"He didn't scope well (afterward)," Young said. "He had some mucous and his pouches were leaking. We flushed the mucous and the pouches and took some blood, which came back less than 100 per cent."
2010 Simcoe Stakes - Kyle Major - 1:49.4
Young said that Piece Of The Rock (PP3, P. MacDonell, 5-1) was treated with antibiotics and given a little bit of time before getting back at it.
"We trained him on Friday and again on Sunday and he trained well both times," said Young.
In terms of shipping and how he is adapting to Ohio's Delaware County Fairgrounds, Young said that Piece Of The Rock is in good order.
"We shipped down on Monday. I've jogged him three miles since we got here. I'm going to train him one trip tomorrow. In terms of health heading into Thursday, he's fine and in good order."
One thing that Piece Of The Rock doesn't have is experience over half-mile racetracks. Just one of the gelding's 23 career starts have been around bullrings. The one mile impressed Young, though, and looks good on paper.
The start came August 14 at Freehold Raceway in a New Jersey Sire Stakes event. After having suffered interference in the first turn, Piece Of The Rock had to dodge breaking horses. He stayed on his game and won handily in 1:54.3.
"The first turn there was like a minefield with the breaking horses. George (driver George Brennan) did a great job with him there. He told me that the horse took everything in stride. He kept his composure, made the lead and was well in hand winning. That's why we went to Freehold, to see if he'd be able to handle the going at the Jug."
When asked to size up Piece Of The Rock's competition in his opening-heat elim, Young said that Delmarvalous hasn't looked like himself in his last two races, yet Classic Rock Nroll was game in the Simcoe mile.
"If anyone is going to say there is an easy division out of the three, this is it," said Young, who is no stranger to the Jug festivities.
"We enjoy it. We've met a lot of people down here over the years and made a lot of friends. When you're able to come down, be with friends and take in some great performances on the track, you can't really ask for much more than that."
To view the draw for the Little Brown Jug's opening heat, click here.