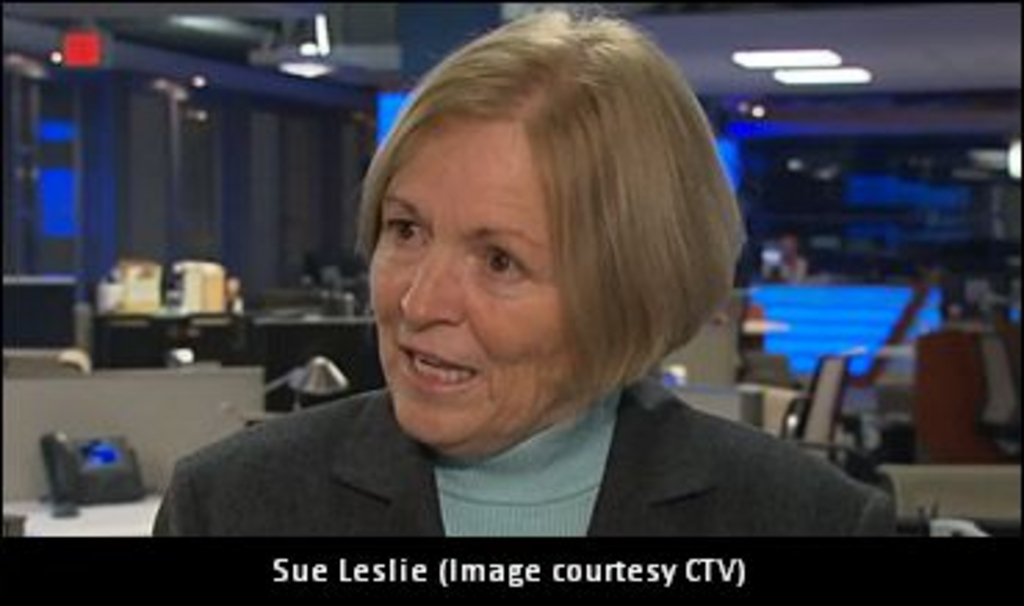 Published:
September 18, 2018 11:54 am EDT
For Sue Leslie, the biggest key to horse racing flourishing in Ontario comes down to one word: Unity.
For over 35 years, she's seen the horse racing industry through a unique lens.
From her role as president with both the HBPA (Horsemen's Benevolent and Protective Association) and OHRIA (Ontario Horse Racing Industry Association), to a leadership role in securing funding for LongRun Thoroughbred Retirement Society, to training and owning Thoroughbreds, Leslie, an Ontario Racing (OR) board member, remains as passionate as ever about the industry.
She's also hopeful everyone involved in racing can band together through its challenging times.
"One of the biggest obstacles to our industry's success has been and continues to be a lack of unity," said Leslie, who trained and co-owned horses with all-star NHL goaltender Curtis Joseph, including Awesome Action, a lifetime earner of $785,960. "It's very difficult to ask the government for support for the industry when they're hearing from all different voices with all different opinions and all different priorities.
"It creates confusion across the table where the government is asking, 'What does this industry really need? What does this industry want?' If the industry could just stop criticizing each other publicly – not to say there shouldn't be internal battles because disagreements and dialogue are democratic – it would support those who have position in the industry to go to the government with one voice."
Leslie, whose other stable stars included Crease Infraction, Millennium Allstar Signme Or Trademe and Moment of Majesty, views the OR Board as an integral player in the goal of securing additional long-term stability for horse racing in the province.
She's quick to acknowledge that the board, which represents all three breeds (Quarter Horse, Standardbred and Thoroughbred), won't always agree on every issue.
Leslie, who won a career-best 17 races in 2004, doesn't see it as a negative.
"If you sit at the table – there are 11 directors on the OR Board – and you get outvoted, you have to get on board," she offered. "You may not agree, you may not like it, but that's what the body has decided is in the best interest, so you get on board and try to help.
"The board of OR is governed the way the government wants to see it. They want everyone to have a voice and for all three breeds to be at the table. They want to make sure that horsepeople, breeders and racetracks are represented. No board is ever perfect, but we've been through a year and a half of hours and days of discussion about how the board should be constituted. At the end of the day, the government believed this was the best way and they are comfortable with it. If the industry could get behind the board, it would be beneficial for everyone. For the people that want to offer advice whatever the topic might be, that's welcome, but then someone (OR) has to make decisions and the industry needs to try and support it."
Which is precisely how Leslie looks at the historic long-term funding agreement (19 years, up to $105 million annually, commencing April 1, 2019) that was signed on May 8 of this year.
"It's not perfect," she said. "I know there's been a lot of controversy about whether it should have been signed or not signed, but I'm glad we signed. I think it was absolutely the right thing to do to provide long-term security for the industry. But I don't think we should stop now. There's still a lot of work to be done and I think it's achievable."
What tops Leslie's list of priorities for Ontario Racing going forward?
"We need a new revenue stream and obviously OHRIA and the old OR worked hard at that," she noted. "I think it is a big priority for the new OR and I'm hopeful that in some way the new revenue stream will be the icing on the cake to security and prosperity."
Again, Leslie points to unity as a necessity, something she witnessed during the cancellation of SARP in 2012.
"At the time SARP got cancelled, the government was not prepared at all to help horse racing," she recalled. "They were walking away and they thought maybe a few tracks would survive and it would be a very small industry. Here we are now in 2018 and although it's not perfect, all three breeds have survived. We have challenges – ownership shortage is a big one – but working together we can address them."
It's one of many reasons why the stakes-winning trainer, who has 138 career wins and over $6.2 million in lifetime earnings, remains optimistic about the future of horse racing in the province.
"If you are invested in horse racing, you love horse racing," said Leslie. "Obviously, we all want it to do well. If you own one horse or 50, it doesn't matter – everyone wants it to work. Everyone is equally important. We all need to recognize that and respect each other in that regard."
It's something she's often reminded of whenever she sits down with other OR board members.
"I want to play a part in making sure the new OR is successful and represents the industry well," said Leslie. "At the end of the day, that we're able to secure horse racing for a long, long time to the benefit of all the industry, in particular, horsepeople."
(Ontario Racing)