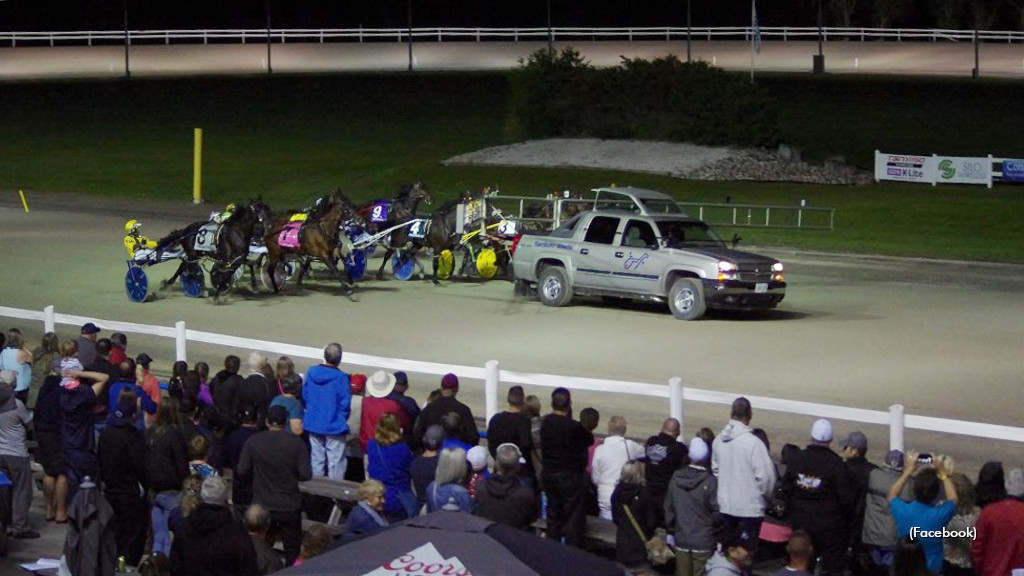 Published:
September 14, 2023 10:24 pm EDT
In one of two Prospect Series divisions for freshman filly pacers headlining the Thursday (Sept. 14) card at Flamboro Downs, Winner Bells lit up the board in her second career victory.
Scott Coulter and the Dominic Gladu trainee were given 12-1 odds going to the gate in post seven in the field of eight. Winner Bells rocketed to the top and made every pole a winning one through panels in :28.4, :59 and 1:28.3. In the lane, pocket-sitting Le Bec Fin (Austin Sorrie) threatened Winner Bells, but the front-striding filly hung on to win by a neck in 1:56.3. Malton (Travis Henry) took third.
Owned by Thestable Winner Bells, the freshman daughter of Shadow Play pocketed the winner's share of the $8,800 purse for her second career tally and a sum of $14,368. She paid $25.10 to win.
Quiet Assurances followed a similar tactic to Winner Bells, except the Susie Kerwood trainee had to leave hard from post eight in her field of nine going for $8,900. 
Bruce Richardson and Quiet Assurances made every call through panels in :28, :58.2 and 1:27.4 before winning by two lengths in 1:57.4. Leavinwithasmile (Sorrie) finished second and Czech With Vivian (Colin Kelly) rounded out the triactor.
Howard Taylor and Falcon Racing LLC co-own and bred the Control The Moment filly. She owns two wins in seven starts with $12,410 banked. Off at odds of 3-1, Quiet Assurances paid $7 to win.
To view Thursday's harness racing results, click the following link: Thursday Results - Flamboro Downs.