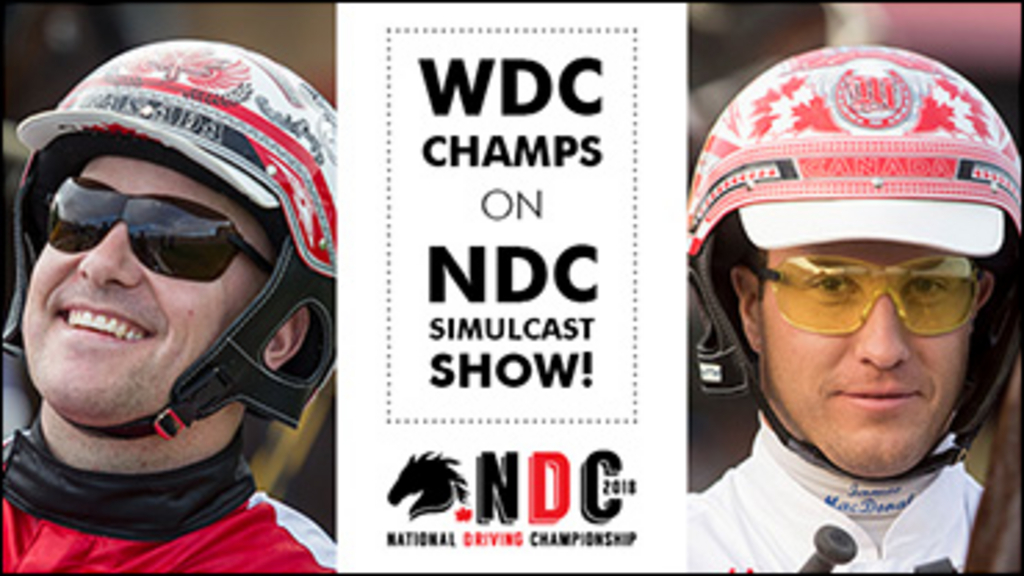 Published:
September 14, 2018 10:01 am EDT

They might be world-class drivers but they won't be taking part in the racing action at Grand River Raceway on Wednesday, September 26. Instead, they'll be on track in a different capacity, analyzing all of the action in the eight National Driving Championship (NDC) races on Grand River's Simulcast Show.
James MacDonald, winner of the 2017 World Driving Championship (WDC), and Jody Jamieson, winner of the 2011 and 2001 WDCs will be joining the Grand River Raceway simulcast broadcast team for the 2018 NDC along with Greg Blanchard and Jason Portuondo.
"Viewers are in for a real treat," said Kelly Spencer, Grand River Raceway's Marketing Manager. "We're fortunate to have such robust personalities available to ramp up the commentary for this broadcast. Greg and Jason are exceptional commentators and fans will find new vantage points from the input Jody and James can provide."
"If anyone knows a thing or two about driving competitions it's James & Jody," said Kathy Wade Vlaar, Manager of Industry Marketing. "I lost count of how many driving competitions Jody's taken part in during his career, and James has been involved in many driving events on both sides of the border for the past several years."
MacDonald and Jamieson will provide colour commentary alongside anchor Greg Blanchard, while Jason Portuondo will be interviewing drivers pre-race and post race.
The simulcast show gets underway at 6:00 p.m. and the link will be made available on Grand River Raceway's site and at standardbredcanada.ca.
The special NDC show is being produced by Cujo Entertainment and will also feature video profiles on the four Regional Driving Champions. The enhanced broadcast is made possible by Grand River Raceway and Standardbred Canada.