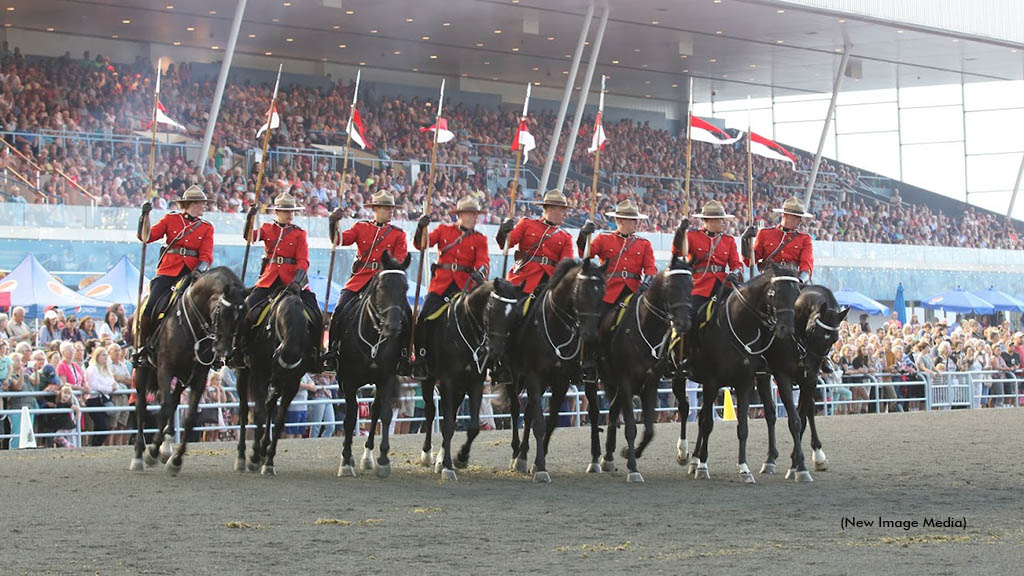 Published:
September 11, 2023 11:44 am EDT
Woodbine Mohawk Park will host the RCMP Musical Ride on Tuesday, Sept. 19 and Thursday, Sept. 21. Both nights feature activities and dining experiences for the whole family in addition to live racing before and after the performance.
The RCMP Musical Ride is a remarkable display of coordination between up to 32 horses and police officer riders performing intricate formations and drills set to music. Celebrating its 150th anniversary, the RCMP Musical Ride tours Canada collecting donations for local organizations at each stop. The ticket proceeds from Woodbine Mohawk Park will be donated to the Campbellville Community Association.
Kids can look forward to a visit from magician Tyler Fergus, pony rides, face painting, princess and superhero character visits, and stations for colouring, slime and selfies.
Tickets are on sale now online and at the Woodbine Mohawk Park gift shop and will be available at the door. Tickets are $10 and free for kids 12 and under.
Doors will open at 4:30 p.m. First race post time is set for 5:35 p.m. The RCMP Musical Ride performance will take place at 7 p.m. and there will be a Mountie meet & greet (with free trading cards available) at 7:30 p.m. Racing will follow.
Mohawk Harvest Kitchen will have a special $50 per person three-course prix fixe menu. Reservations can be made by calling 647-394-8319.
(With files from Woodbine)