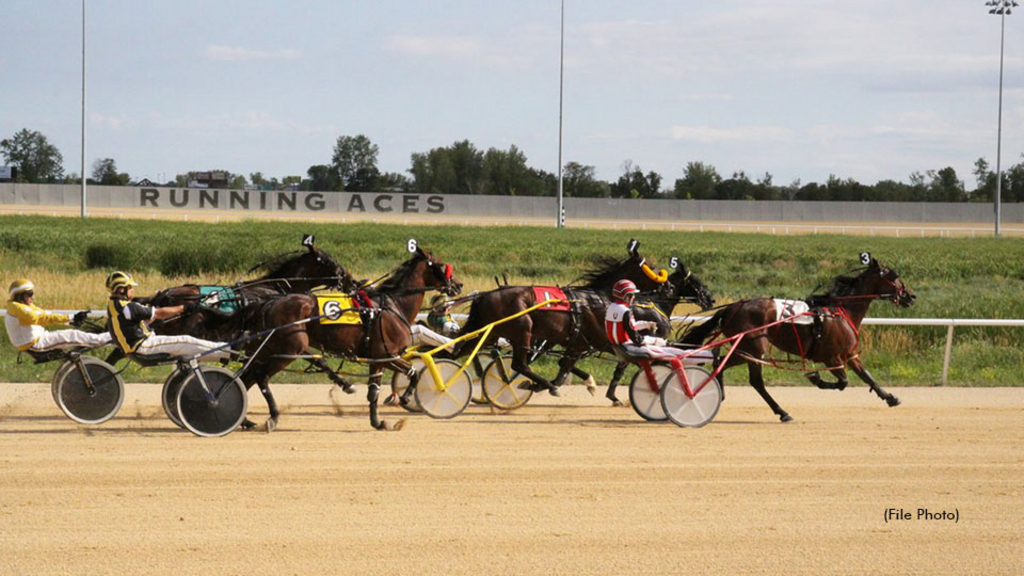 Published:
August 8, 2022 12:19 pm EDT
The Running Aces race office has issued an update regarding the races that were cancelled on Sunday night (Aug. 7) due to weather and track conditions.
The cancelled races, which included two $17,500 elimination races for the Ron Banks Memorial FFA for fillies and mares and two divisions of the $33,000 Minnesota-sired sophomore trot, will be added to the condition sheet for Sunday, Aug. 14. Trainers are advised to re-enter these events when the box is opened for entry for Sunday.
The $35,000 final for the Ron Banks Memorial, which was originally scheduled for Aug. 14, has been pushed back to Sunday, Aug. 21. 
(With files from Running Aces)