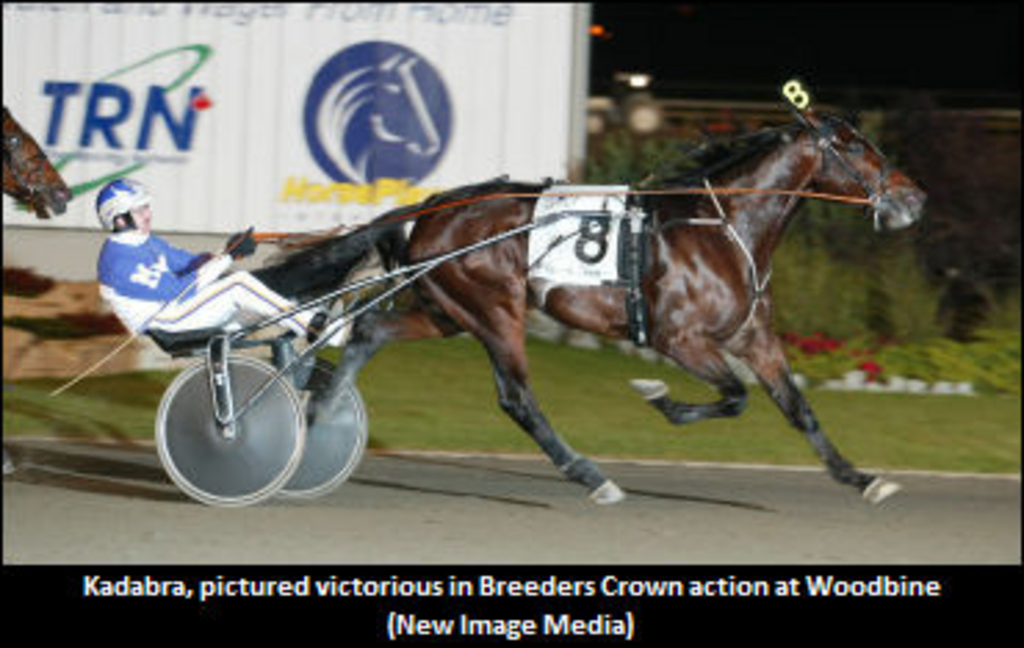 Published:
August 8, 2013 04:04 pm EDT
Co-owner Herb Liverman has gone on the record as saying that Kadabra, sire of Hambletonian Oaks winner Bee A Magician, will not be leaving Ontario any time soon.
"Even with all the aggravation in Ontario, [Kadabra] bred 129 mares at $15,000 [apiece]," Liverman told award winning journalist Dave Briggs, for his most recent column in the Guelph Mercury.
"[In 2011] he bred 173 at $15,000," Liverman said about Kadabra. "He never, ever, didn't have a full book. He's going to stay."
At the time of this publishing (afternoon of August 8), Kadabra is the second-leading trotting stallion in North America this year. He has seen his progeny start in 212 races this year and earn purses of more than $4.28-million.
Kadabra is owned by the Kadabra Syndicate of Port Perry, Ont.
(With files from the Guelph Mercury)