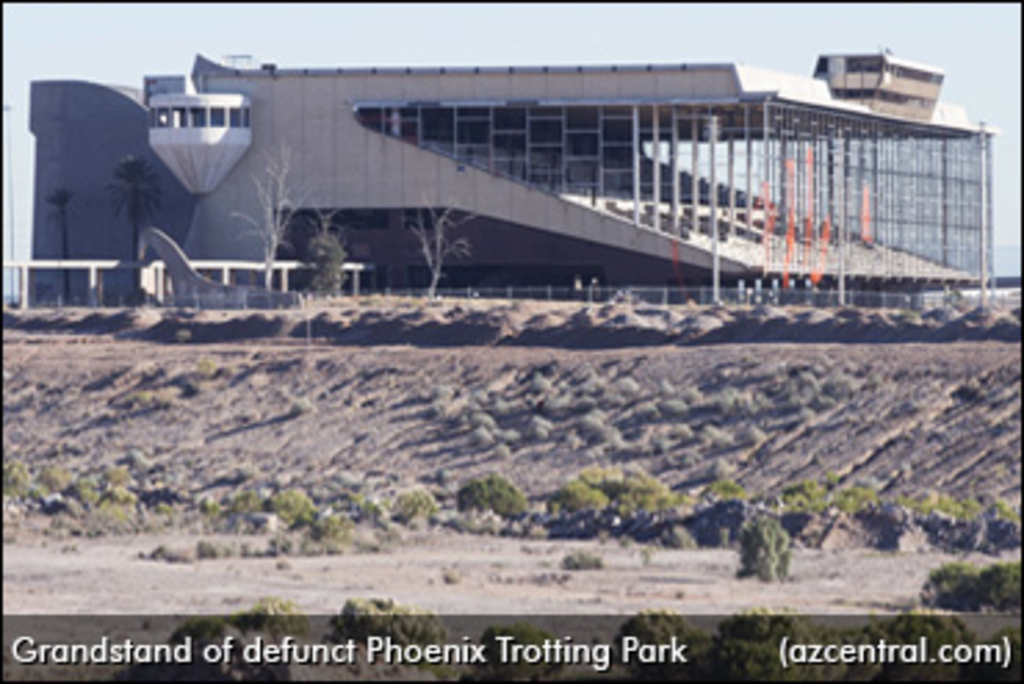 Published:
August 25, 2016 10:12 am EDT

Phoenix Trotting Park could be reduced to ashes if Arizona's long-shuttered Standardbred track is sold.
Phoenix Trotting Park was a dream of three horsemen from the U.S. East Coast -- John Dunnigan of Buffalo Raceway, Norman S. Woolworth and Hall of Fame horseman Delvin Miller. The track opened to rave reviews in 1965 with its massive futuristic-looking grandstand but closed the next year and has not been operational since 1966.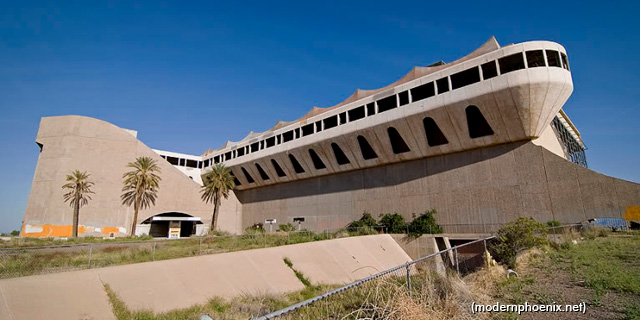 The landmark on the west side of Phoenix (technically located in Goodyear) and its 194-acre lot has been on the market since early this year for $16.5 million. According to the Arizona Republic, the property is in escrow and pending final sale.
John Finnegan, senior vice president of Colliers International -- representing property owner Roles Inn of America -- told The Republic that he's aware of the prospective buyer's plans for the property but is not at liberty to discuss due to a confidentiality agreement.
"We received a lot of interest and a lot of phone calls," said Finnegan. "It's one of the best, if not the best sites on the I-10 in metro Phoenix. (The buyer) has a plan that he is going to execute."
Some area residents are hopeful the iconic grandstand will remain on the property.
"I would be more than disappointed if they tore it down. I would have a lump in (my) throat," said Goodyear's Sharon Girulat, who went so far as to create a website with re-purposing options. "We would have lost the opportunity to give the families of Goodyear something for pride and stability. That's the key."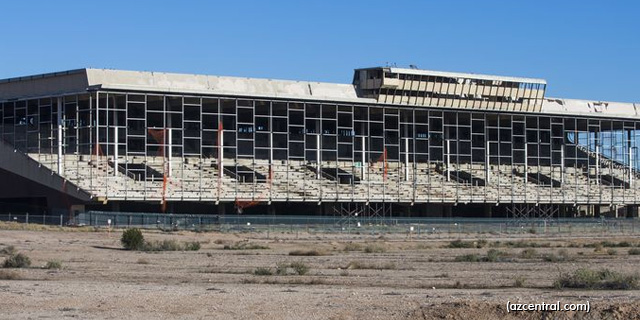 Trevor Freeman of Phoenix agreed, saying tearing down the grandstand would remove a key component of the area's history. He has pored a decade of research into creating an in-depth online resource to shed light on this 50-year-old harness racing venture.
"Phoenix in general does not do a good job preserving its history," Freeman told The Republic. "Maybe people just don't think it's important, but that's one of the more unique properties in the area."