Published:
August 24, 2010 12:17 pm EDT

According to the colt's co-owner, the next time you see 2010 Hambletonian winner Muscle Massive it will likely be at Mohawk Racetrack
.
Al Libfeld, one of the trotter's owners told Trot Radio in a recent interview that the next stop would be the Simcoe on Sept. 3 at Mohawk, with intentions to then race in the $1 million Canadian Trotting Classic. Unfortunately, one thing you likely won't see is Muscle Massive coming back to race at age four.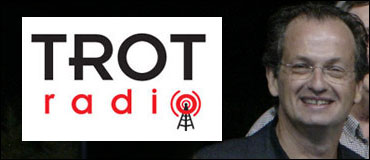 "Of course there's a chance but, realistically it's a tough thing to do," Libfeld told Norm Borg. "He'll be too valuable as a stud prospect, he's effectively coming from the best family in the business."
Libfeld was one of the owners involved in the initial presentation of Standardbred Canada's Racing Development & Sustainability Plan, aimed at growing Ontario harness racing through a concerted investment in development, technology, marketing and advocacy. The plan calls for a 5 per cent levy allocated from the Ontario purse pool.
"I though it was brilliant," said Libfeld, "given what happened in Quebec, what could be happening in New Jersey, the problems that Ohio has faced...today the industry is relatively solid and if we don't invest a small percentage of our revenue today to sustain it, to grow it, to expand it, we will follow their suit - guaranteed - down the way.
"For me, it's a passion, I absolutely love it. But for a lot of my friends and for the industry, it's a livelihood. Whether it's the trainers, drivers, grooms, breeders, it's important that it's sustained. You have to fight for what we all love."
The full interview with Libfeld and Borg is available below.
Episode 145 – Breeder & Owner Al Libfeld
Audio Format: MP3 audio
Host: Norm Borg