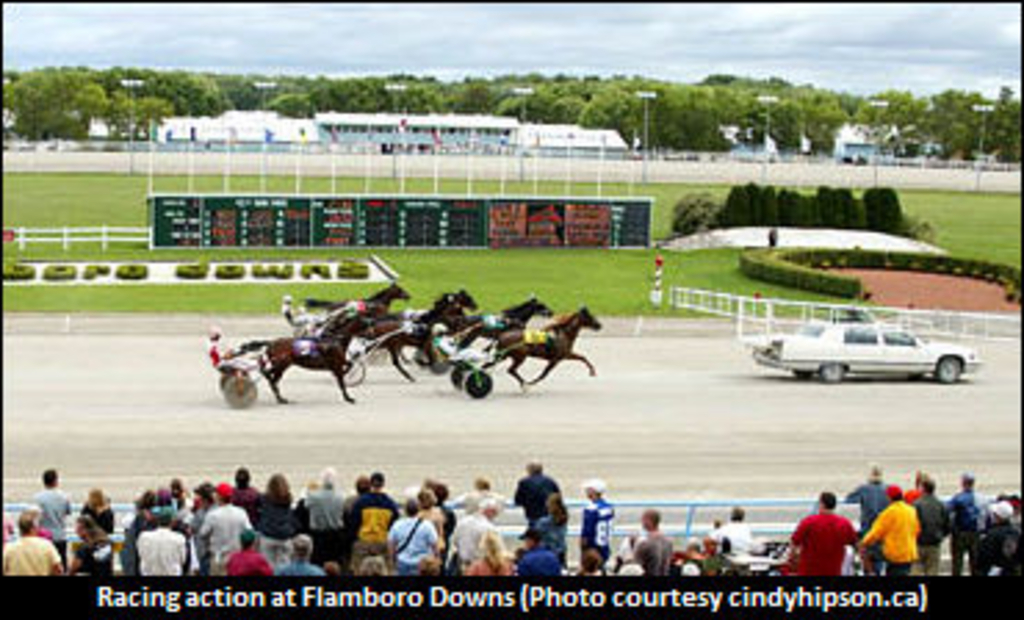 Published:
July 9, 2017 12:39 pm EDT
Imagine driving onto the property at Flamboro Downs and coming across an amphitheatre capable of hosting a live event and a decent-sized crowd. That is just one of the scenarios which was recently discussed during a June 29 open house at the Dundas, Ont. raceway.
As an article by The Flamborough Review explains, Great Canadian Gaming's Bruce Barbour said that the company would like to make a large area of the property available for community amenities. That was the main purpose for reaching out to the community for some input in regard to what area residents would like to see spring up at Flamboro.
"What we're talking about it making approximately 50 acres available to the community for things like soccer fields, baseball fields, community gardens, amphitheatres," Barbour was quoted as saying. "Those are the things we'd like to talk about and get suggestions from the community."
Barbour explained that an online survey which was conducted during May and June also queried people as to what they would like to see erected on the track grounds. He also made it clear that the feedback from the public was not binding in terms of what will ultimately be created on the property.
The online survey conveyed that amenities focused on families and children were the most important to residents, and that a mixture of both indoor and outdoor facilities were desired. Barbour also stated that Great Canadian was also surprised with a main component of the survey feedback.
"The top potential the community supported was for an outdoor amphitheatre, which was a shock to us," Barbour was quoted as saying. "We had talked about it, but we didn't realize how strong that came up."
During the open house, Barbour also stated that there will not be a fee to access whatever is ultimately built on the site.
"We'd be looking for partnerships within the community," Barbour said. "It would not be our intent to charge someone to use whatever that facility was."
It was in late May of this year when Great Canadian Gaming announced that it was looking to allocate surplus land at the Flamboro site for the development of an outdoor amenity that will benefit the community. The surplus land includes two parcels, which total approximately 50 acres.
During the open house, Barbour stressed that the process is still in its initial stages, and that any decisions on land use will take place after the Ontario Lottery and Gaming Corp. makes its decision in regard to what bidder will be selected to operate the West GTA Gaming Bundle. A decision in regard to the chosen operator is expected to be released this coming fall.
(With files from The Flamborough Review)