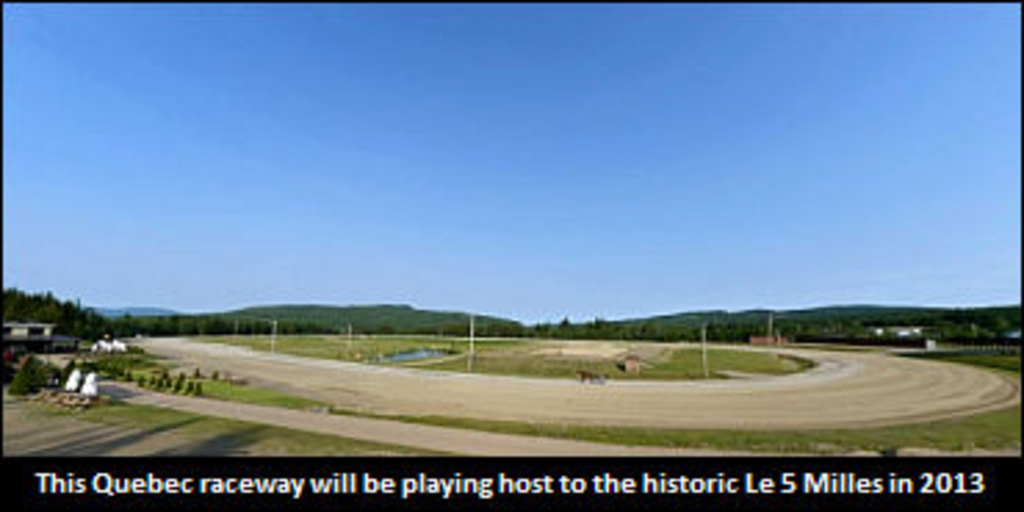 Published:
July 31, 2013 03:59 pm EDT
The annual five-mile marathon race known as Le 5 Milles, a tradition for 102 years in Quebec City, is being revived this year at one of Quebec's fair tracks.
It has been announced that the race will be taking place at Hippodrome de la Vallee in St. Aime-des-Lacs.
In a communique, the track says that on August 11, it will present the 103rd edition of the event, last raced in 2011 at Hippodrome de Quebec (when Treasure Planet won). The purse will be $10,000 and each starter will get at least $150.
Hippodrome de la Vallee will have two cards of racing on August 10 and 11, each starting at 1:00 p.m.
Entries are being processed through the Quebec regional racing website, which can be accessed by clicking here.
(A Trot Insider exclusive by Paul Delean)