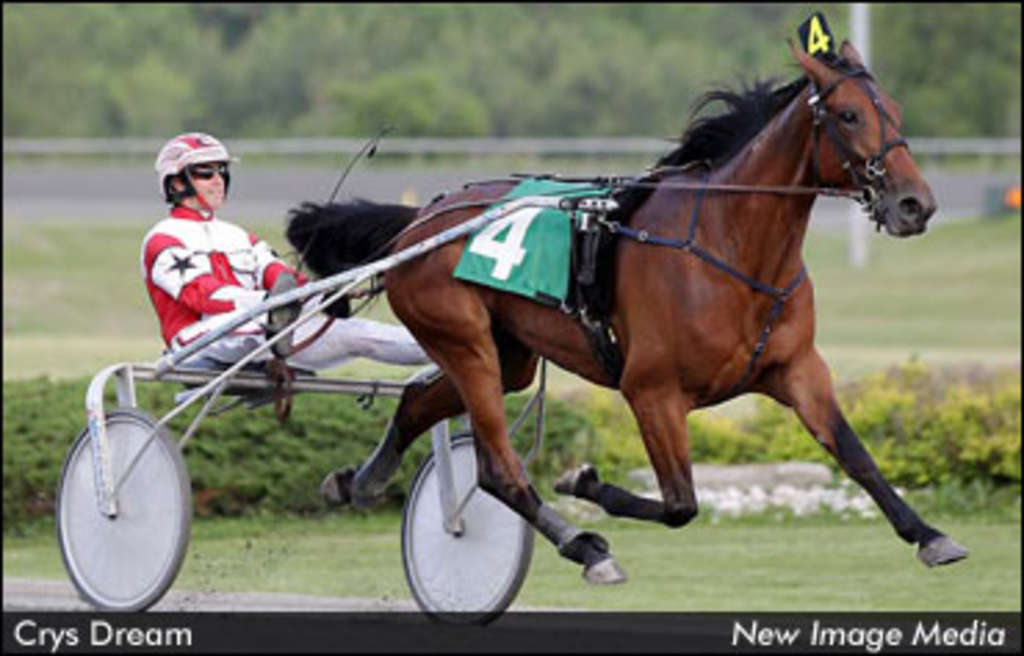 Published:
July 22, 2011 05:29 pm EDT
The road to the Hambletonian is no longer closed for Crys Dream after a court ruling paved the way for her to race in either the richest trotting race in North America or its companion event, the Oaks
.
The ruling from the Supreme Court of New Jersey granted Crys Dream a stay, permitting her to compete for the time being at tracks in New Jersey. The text of the ruling appears below.
---
SUPREME COURT OF NEW JERSEY
M-1730/1731 September Term 2010
068746
IN THE MATTER CRYS DREAM,
Application for Stay of Canadian Order of Ineligibility,
Petitioner-Movant,
v.
NEW JERSEY RACING COMMISSION,
Respondent-Respondent.
This matter having been duly presented to the Court, it is ORDERED that the motion for a stay of the decision of the Board of Judges of the New Jersey Racing Commission declaring the horse CRYS DREAM ineligible to race for the 90-day period commencing June 29, 2011, is granted pending a final agency decision by the New Jersey Racing Commission following the contested-case hearing and ruling by the Administrative Law Judge, without prejudice to further application for a stay of the Commission's final decision. It is further ORDERED that the motion for leave to appeal and summary reversal is denied.
Witness, the Honorable Stuart Rabner, Chief Justice, at Trenton, this 22nd day of July, 2011.
---
Crys Dream, the 2011 Elegantimage winner, received a 90-day suspension following a positive test for a Class 2 anti-depressant drug from the June 18 stakes race at Mohawk Racetrack in Ontario. Last Wednesday, the Ontario Racing Commission denied a request for a stay lodged by her connections, including trainer Henrik Hollsten and owners Reve Avec Moi Dreamwithme, Deo Volente Farms LLC, T L P Stable and Jerry Silva. The New Jersey Racing Commission denied her entry in an overnight race at the Meadowlands Racetrack in East Rutherford, New Jersey later that week in an attempt to honour the ruling of the ORC.
Related Stories
More On Crys Dream Positive
Positive Test For Crys Dream