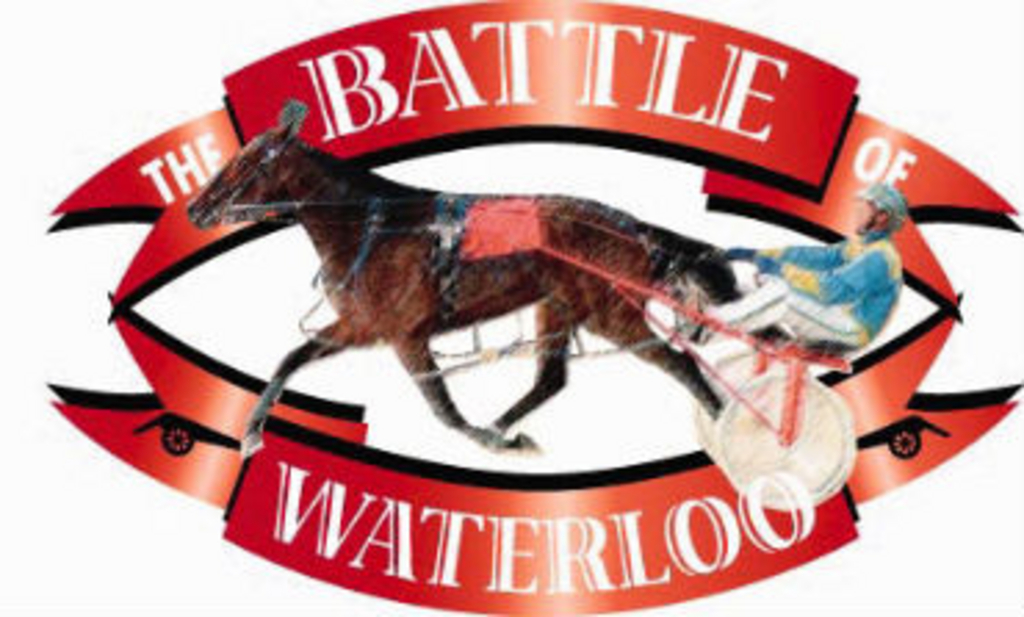 Published:
July 22, 2010 07:30 pm EDT
The stage is set for the elimination rounds of Grand River Raceway's signature race, the 13th annual $300,000 Battle of Waterloo, and its companion race, the second annual $150,000 Battle of the Belles
A total of 19 freshman pacing colts and 19 fillies will face off in three respective divisions on Monday, July 26. The top nine finishers for each Battle will advance to their finals on Industry Day, the track's annual horse racing celebration, on Monday, August 2.
Hall Of Fame driver Ron Waples will join the Tarmac Show on Monday night for special coverage of the elimination starters.
Headlining the field of colts in the Battle Of Waterloo is Mystician, an O.S.S. Gold Final winner at Mohawk on July 15 in 1:52.1. A $45,000 yearling purchase at the Canadian Open Sale, the colt will be driven by three-time Battle Of Waterloo winning driver Jody Jamieson. Jeff Gillis trains and co-owns the Camluck colt with Ken Henwood, Mac Nichol and Gerald Stay.
Mystician is a full brother to $780,000 winner and former OSS star Camystic, who was also a runner-up to Dreamfair Vogel in the 2001 Battle Of Waterloo at Elmira Raceway. Mystician starts from post six in the first Battle Of Waterloo elimination (race 2).
Starting from post two in the same elimination is Machal Jackson — a runner-up to Mystician in the OSS Gold Final. Isaac Waxman trains and co-owns the Mach Three colt with Brenda Selwyn Waxman. Mark MacDonald steers.
MacDonald also holds the reins for Mach It Big in elimination two (race 5). A winner in both of his career starts, he was scratched sick from the O.S.S. Gold Final on July 15. He was a $42,000 yearling purchase at the Canadian Open for five-time Battle Of Waterloo winning trainer Carl Jamieson, who co-owns the colt with Thomas Kyron.
Paul MacDonell, winning driver of the 2007 Battle Of Waterloo with Somebeachsomewhere, will steer Bullet Speed in the final division (race 8) for trainer Tim Pinske and Pinske Stables. A winner in his O.S.S. Gold Elimination at Mohawk on July 8, the Camluck colt finished third to Mystician in the $130,000 final a week later.
Village Janus is a perfect two-for-two heading into the first Battle Of The Belles elimination (race one). Her last conquest was a win from off the pace in O.S.S. Grassroots action at Dresden Raceway on July 14. She is trained by Rod Therres who co-owns with Larry Schmidt. She will be driven by Mark MacDonald, with whom she set her current mark of 1:55.1 at Mohawk on July 9.
Starting from post five with Mark MacDonald, and making her first pari-mutuel start, is Lisas Luck. Trained by Michael Grant for 11877422 Ontario Inc., she is a full sister to $1.25 million winner Sir Luck — the favourite and third-place finisher to Village Blitz in the 2002 Battle Of Waterloo.
Filly rivals Modern Connection and Montenegro meet again in Elora, after finishing one-two, respectively, in an O.S.S. Gold Final on July 12. Trained by Joe Seekman, Modern Connection is a winner of $85,000 in two starts for owner Yousif Yousif and Ameer Najor. Doug McNair pilots the Modern Art filly from post seven.
Montenegro has nearly $40,000 to her credit, but is still on the hunt for her first win. Mike Saftic resumes the reins from the coveted rail position for trainer Louie Eftimiadis and owner Gerald Mijal.
In the last elimination, Lyons Carrie starts from the rail in her bid to redeem herself after an unfortunate break in an O.S.S. Gold Final that saw the race favourite finish fifth. Jody Jamieson will drive for owner Geoffrey Lyons Mound and trainer Shawn Robinson.
Post positions for both finals will be drawn on the Tarmac Show at Grand River Raceway on Monday evening. The top three finishers from each elimination will advance to their respective finals. The draw for the Battle Of Waterloo will follow race nine. The Battle Of The Belles will be drawn following race 11. Both draws will be broadcast as part of the track's simulcast show.
Post time for race one on Monday, July 26 is 7:15 p.m. Both finals will be featured during Grand River Raceway's marquee event, Industry Day, on Monday August 2. Post time for the 20th anniversary of Industry Day is 2:00 p.m.
(Grand River Raceway)
To view Monday's entries, click here.