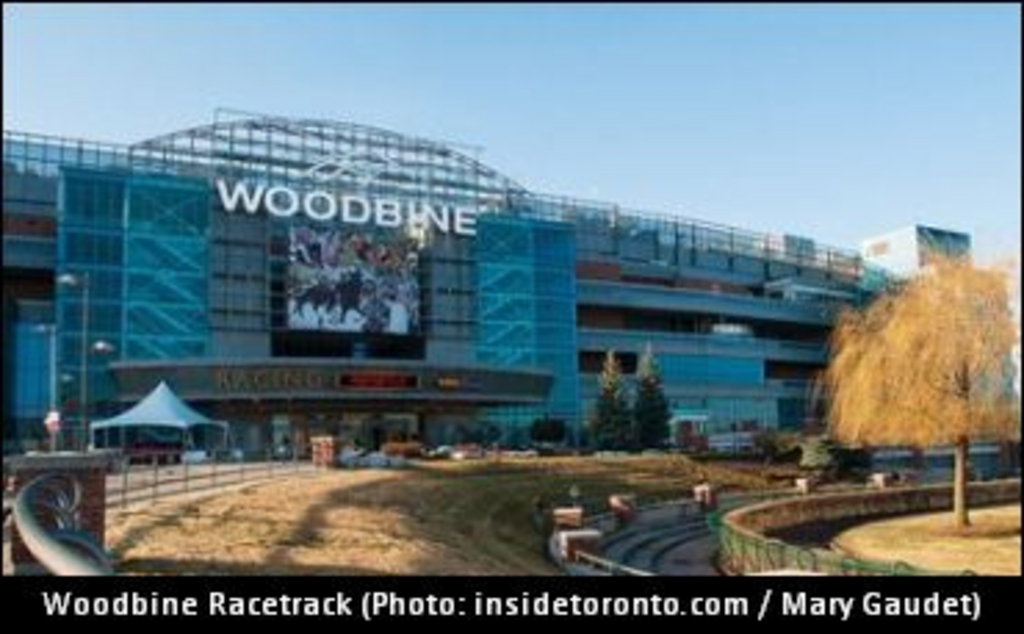 Published:
July 2, 2015 12:48 pm EDT
In an evening vote on Tuesday, June 30, The City of Toronto's Executive Committee voted 10-3 in support of a city report that conditionally calls for a potential expansion of casino gaming at Woodbine Racetrack.
According to a report by The Globe and Mail, the potential expansion – which would include an 'integrated entertainment complex,' retail space, and direct coordination with Toronto's medical officer of health – is scheduled to be voted on by the city's full Council next week.
As the article explains, casino expansion at Woodbine – which would include 300 live-dealer gaming tables and an additional 2,000 slot machines – would have to be coupled with an overall 'entertainment complex' update to the vast property. The revamped Woodbine would have to feature retail and other entertainment aspects, according to Toronto Mayor John Tory, who is also stating that job creation is a paramount aspect of the potential expansion.
The city's report on the potential expansion cites OLG numbers as saying that the undertaking could lead to an additional $11 million in annual revenue for Toronto.
The Globe and Mail has quoted Mayor Tory as saying that he is interested in the expansion "because of jobs and because of what the gambling can do to serve as a catalyst to attract additional investment."
He also stated that his "principal motivation for this is attracting jobs to a part of the city that desperately needs them."
(With files from The Globe and Mail)