Published:
June 5, 2021 10:46 am EDT
Hanover Raceway and Dresden Raceway are pleased to announced the final two drivers to complete this year's field for the 2021 OLG Ontario Women's Driving Championship.
Marielle Enberg and Pam Forgie will join the field, which already includes Marie-Claude Auger, Natasha Day, Maggie Jones, Brittany Kennedy, Andrea Leon and Julie Walker.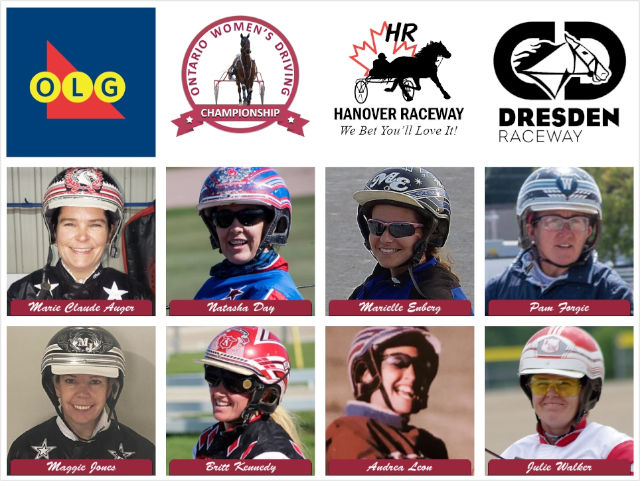 The first day of the event will take place at Hanover Raceway on Saturday, July 17, followed by races at Dresden Raceway on Sunday, July 18. Each track will hold five races exclusively for the competition, with drivers earning points, depending on how they place, on an 8-7-6-5-4-3-2-1 basis.
Drivers will donate their earnings to the Canadian Cancer Society (for Cervical Cancer) at Hanover Raceway and to Harness For Hope at Dresden Raceway. There will also be fundraising initiatives taking place at each track for their respective charities.
"We are very pleased to add both Marielle and Pam to our field of drivers and look forward to having them participate in our event." commented Hanover Raceway General Manager Steve Fitzsimmons.
For additional information about the event, contact Steve Fitzsimmons at 519-901-4360 or
[email protected].
(Hanover)