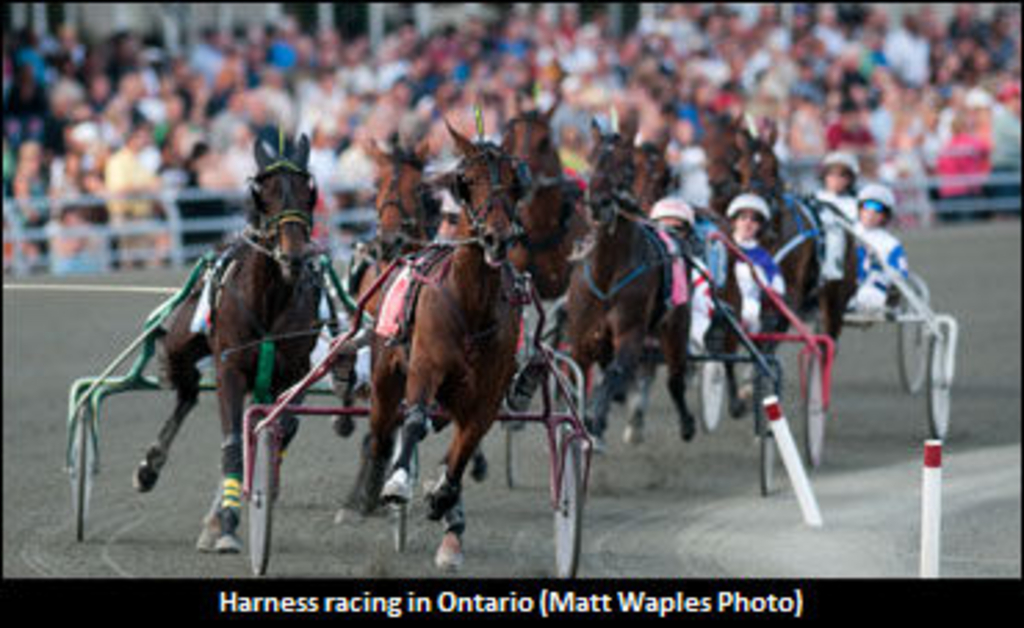 Published:
June 3, 2013 10:51 am EDT
A report by The Globe and Mail has stated some details regarding payments from the Ontario Lottery and Gaming Corp. to Ontario racetracks.
It has been reported that the OLG will be sending a total of $80.6 million to Ontario raceways. The article states that the payments are going to tracks that spent money on expansion to accommodate more slot machines before the government decided to cancel the slots-at-racetracks program.
The report by The Globe and Mail explains that $31.5-million will be going to the Great Canadian Gaming Corp. (owners of Flamboro Downs and Georgian Downs) and more than $26-million will be going to the Woodbine Entertainment Group (Mohawk Racetrack, Woodbine Racetrack).
The report also states that roughly $23 million will be dispersed to other provincial racetracks, which are not identified. According to the article, the deals had been kept under wraps until Great Canadian recently released its quarterly financial update.
The Globe and Mail has quoted GCGC CEO Rod Baker as saying, "We are pleased with the settlement." Baker's comments came during a recent conference call regarding Great Canadian's first-quarter financial results.
Jane Holmes, WEG's vice president of Corporate Affairs, provided a brief quote in the article, simply saying that WEG "signed a term sheet that indicated we wouldn't talk about it (the deal)."
The report states that further details on the $80.6-million compensation package are expected when the OLG releases its 2012-13 audited financial statements.
The article also contains quotes from Ontario horse racing transition panel member John Snobelen, who reitterated that "the industry [needs] to be more focused on its fans and on horse players. That's got to be part of the gaming strategy."
A report by 610 CKTB News has cited Fort Erie Live Racing Consortium CEO Jim Thibert as saying that the Fort Erie Race Track will not be benefit from the deal. Thibert was also cited as saying that the deal is separate from the transitional funding agreements announced by the province earlier this year.
(With files from The Globe and Mail)