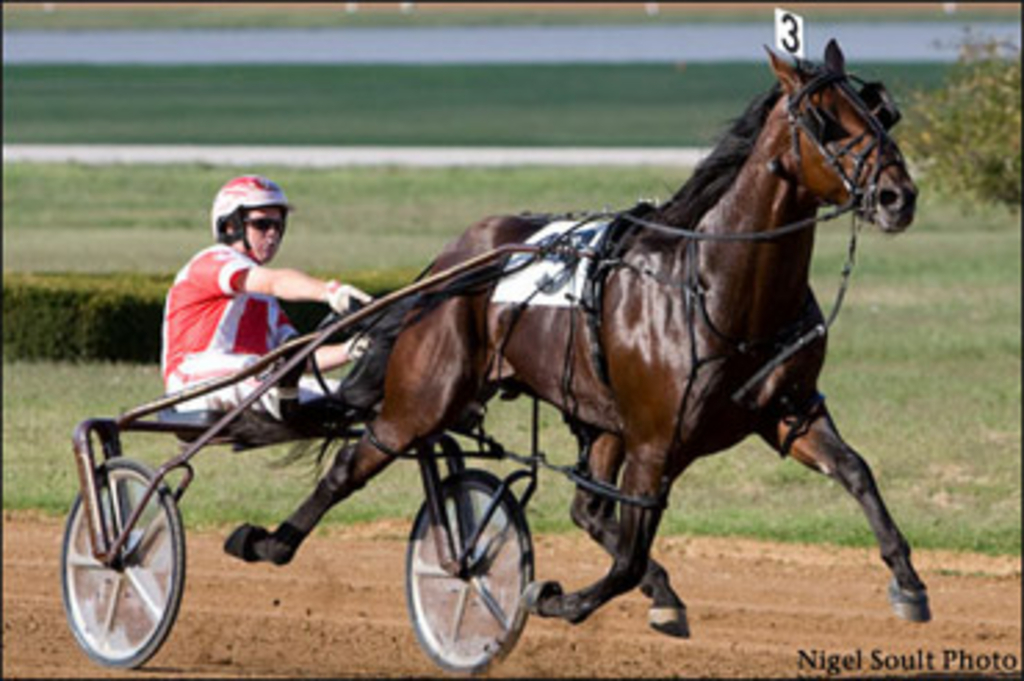 Published:
June 2, 2012 10:14 am EDT
"It's only once you step away from it that you realize what you had. At the time, you're just zoned in on business and what we have to do to have him good and what races are next. You're always thinking that way. You don't get to step back and think about how great it is"
.
Driver Paul MacDonell reflects on the dream season he had with the legendary pacer Somebeachsomewhere in 2008 in Dave Briggs' latest Guelph Mercury column prior to Canada's major prep race for the $1.5 million Pepsi North America Cup renamed in the pacer's honour. Two $100,000 Somebeachsomewhere Stakes, formerly called the Burlington Stakes, will be contested tonight at Mohawk Racetrack.
"It is a fitting tribute," said MacDonell of the race named in Somebeachsomewhere's honour. "If any horse deserved it, he deserved it."
MacDonell discusses the moment after Somebeachsomewhere won the Cup and took a memorable 'bow' in front of the packed grandstand along with the 'Beach' baby out of Bunny Lake that he is looking forward to driving named Bienvenue Hanover.
To read the Guelph Mercury article in its entirety, click here.