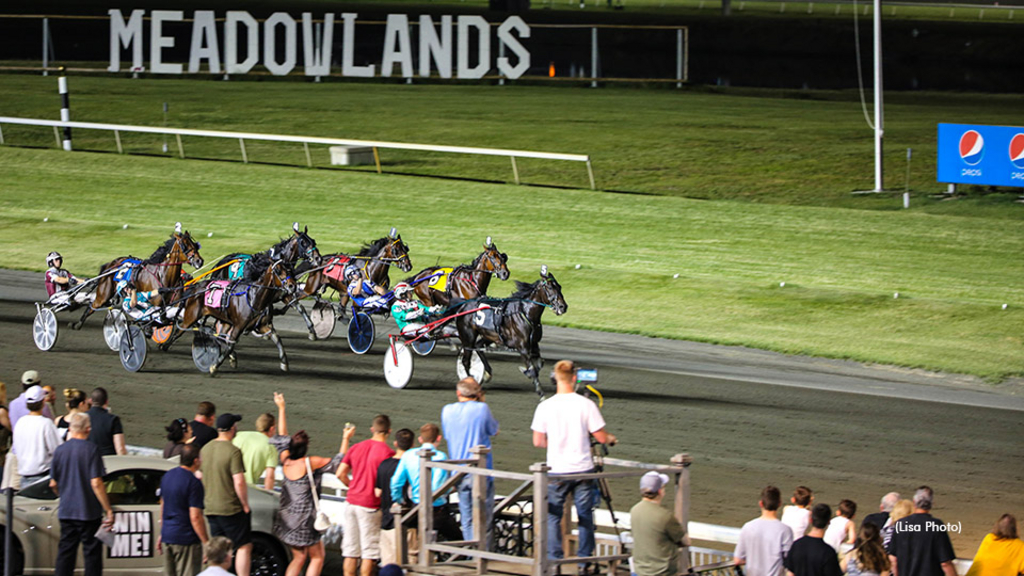 Published:
June 18, 2022 11:32 am EDT
The Meadowlands will continue to offer new classes and inform horse persons of what is coming up each week for the near future.
Next week's condition sheet will offer the first leg of the NJSS for pacing fillies and colts, along with the third and last leg of the Graduate Series for four-year-old trotters and pacers, both open and mare divisions.
There will be two short series finals, a Trackmaster 70 and NW $10,500 wrap up this week after a pair of legs for each. Horses must be declared for all short series finals, entry is not automatic.
Four other short series that are racing the opening leg this weekend will race back in leg No. 2 next week, and the finals for those will be on the July 1 and 2 sheet.
A series for 3 Year Old Colts & Geldings N/W 4 Extended PM Races Life (Late Closer or Wins $10,000 1st Money or less N/C) that was written for this week but did not fill is going to get a second chance and will be raced on June 24-25, July 1-2, and then the $50,000 final on Pace elimination weekend.
A brand new class, a three- and four-year-old straight $50 - $75,000 claimer (this one is not a short series), will be on the sheet as well.
Overnight classes for all types of two-year-olds are also listed for a purse of $17,500. Find that new condition sheet online.
The usual Tuesday double draw with a 9 a.m. box close is your entry deadline.
Race office phone is 201-842-5130.
(With files from The Meadowlands)