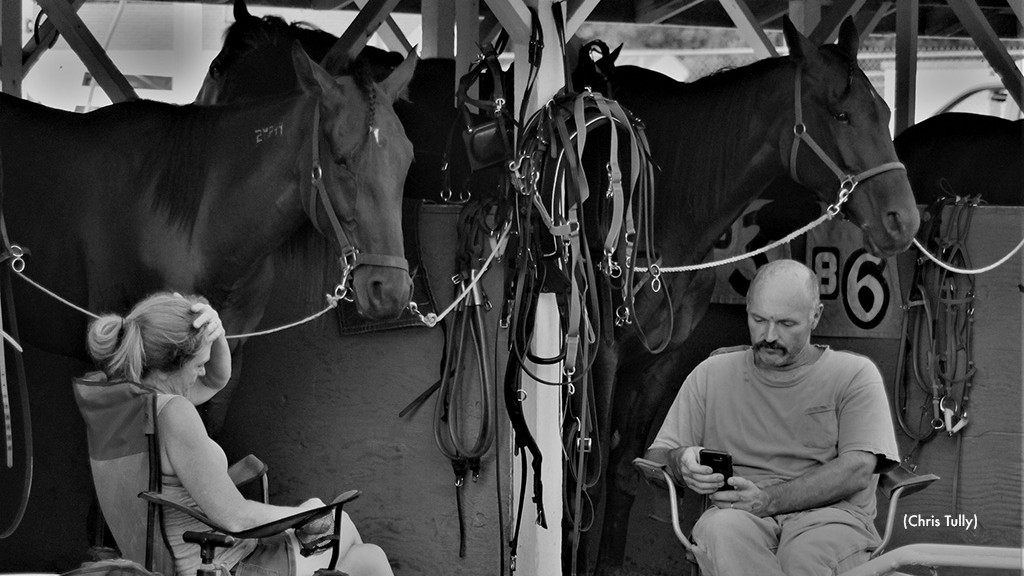 Published:
June 16, 2022 09:35 pm EDT
Of the 21 two-year-olds in-to-go for the Learn and Earn races at Cumberland on Friday (June 17), Marc Tardif owns and/or trains two-thirds of them.
The soft-spoken Maine-native is reluctant to boast about any particular individual or bloodline, but would rather let their natural abilities do the talking.
"We are very fortunate that all of our colts [and fillies] have seen the car at Gilcrest," noted Tardif while transitioning from the various hay fields he harvests this time of year. His wife Peggy could be heard in the background, adding colour and confirming facts during the interview.
Tardif added, "They have also raced well in the annual matinee races in Bell [Florida] which really helps them get used to things out on the track."
Marc and his wife Peggy manage and care for 20 two- and three-year-old Standardbreds in two locations: summers in Lyman, Maine and winters in north central Florida.
"When we come north the colts are ready, but it is good for them to continue to train off the car until the Maine sire stakes get underway," said Tardif. "We have been to the last two schooling sessions with 10 each day, and have 14 in on Friday at Cumberland. There are a few that I like, but we always like to take a 'wait and see' approach."
Of the 14 colts and fillies they bring to Friday's inaugural Learn and Earn, the Tardif's bred one and own five. The rest are owned by Lesley and Victoria Leighton and/or Leighton Property, and they bred all but one of those nine horses.
"I met Les at the saw mill while buying shavings about eight or nine years ago," Tardif recalls. "He said, 'If you ever want a partner, give me a call.' They have owned a lot of horses and built a nice broodmare band since that time. They are great people to have in the business."
Tardif remains steadfast in his belief that if you have raceway horses, it is difficult to give the young ones the time and attention they require and deserve.
"We sell everything after their three-year-old season," Tardif stated.
To prove that fact, the Tardif stable has a horse for every division in the upcoming Maine Standardbred Breeders Stakes. Of the 14 two-year-olds in the early non-wagering events on Friday, there are eight pacing colts, three pacing fillies, one trotting colt and two trotting fillies. 
Cumberland holds its first round of baby races on Friday (June 17), with the first post at 2 p.m.  Each of the four races carries a purse of $200, and are held before the regular races, or 'off the card.'
Pari-mutuel wagering follows with the first of ten races going postward at 4 p.m.  The $6,500 Open II Pace goes as race 7, pitting recent winner Airspinder (Drew Campbell) vs. returning 2021 three-year-old Maine pacing champion Call Me Maverick for his first start following a pair of impressive qualifiers.
Saturday's (June 18) card features 11 races and the return of the Maine Amateur Driving Club sponsored by Blue Seal Feeds, along with a $6,000 Open II Trot with three horses all coming off of winning efforts.
The final race on both Friday and Saturday features our 20 cent Hi-Five (Pentafecta), with a low takeout of 16%.
(First Tracks Cumberland)