Published:
June 13, 2012 11:27 am EDT
Rideau Carleton Raceway Spokesman Alex Lawryk has gone on the record as saying that the Ottawa area track's intention to continue hosting live racing beyond March 31, 2013 is, in fact, conditional.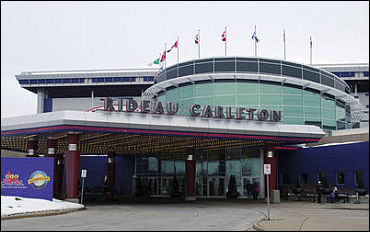 According to an item by the Ottawa Citizen, Lawryk has now said that the raceway will continue to host live harness racing beyond March 31, 2013 on the conditional basis that racetracks negotiate, in two parts, with government.
The item explains that the first part would be in regard to the racetrack negotiating a commercial lease with the Ontario Lottery and Gaming Corporation, since the OLG has previously stated that it would be a five-year term before a new casino can open.
The second part of the negotiations, according to Lawryk, is that the Ontario Horse Racing Industry Association negotiate with government a bolstering program to sustain horse racing. Both negotiations become conditional on the racetracks' ability to continue the horse racing program.
In an effort to consolidate comments on topics, if you would like to share your opinion on the matter, please do so by clicking here.
(With files from the Ottawa Citizen)
Related Stories
• Report: Rideau Vows To Keep Racing
• Confimed: Kawartha To Cease Racing In 2013 If No Supplemental Funding Plan In Place