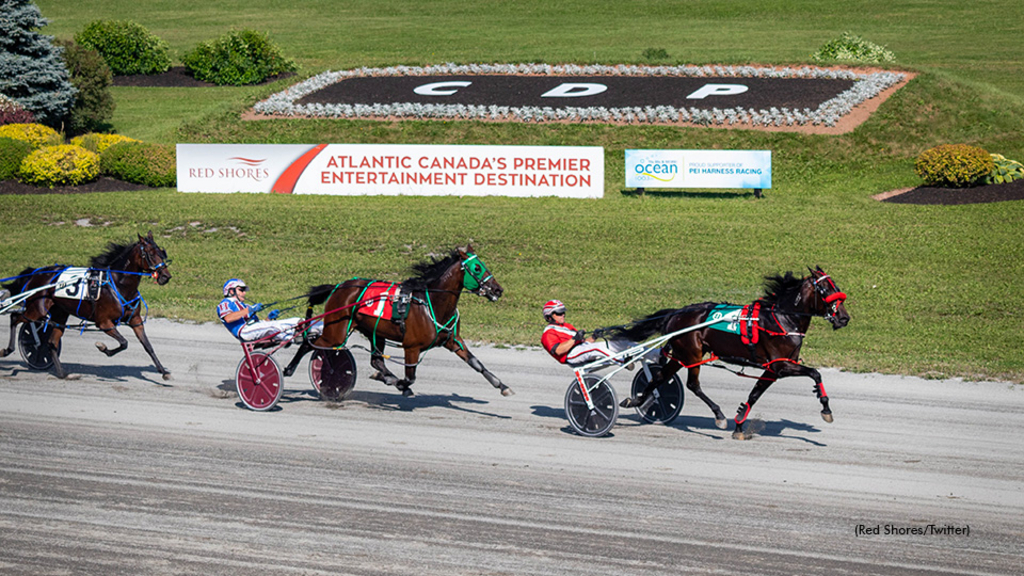 Published:
May 5, 2022 03:52 pm EDT
The 2022 harness racing meet at Red Shores Racetrack and Casino Charlottetown kicks off on Saturday, May 7 at 6:30 p.m. (ADT).  Coming off the success of last year's meet, the track is excited to introduce some new wagering features for players.
The Pick 4 has proven to be quite popular with horseplayers, so this year, Red Shores will be offering two opportunities to play the Pick 4 as part of its wagering menu. The first one will be available on Race 2 and the second will cover the last four races of the program. 
In addition, the Pick 4s will have an industry low takeout of 15 percent.
"Horseplayers have been playing the Pick 4 more and more every year," said Lee Drake, Manager of Racing and Broadcast.  "It has created some excitement in the wagering profile.  We wanted to show some appreciation to our fans by now offering two pools in the program with a new ultra low takeout."
The Pick 4 bet requires the winner of four consecutive races.  If there are no winners, there is a 100 percent carryover to the next pool, which can now mean it could be in the same program.  A Pick 4 bet can be made with as little as 20 cents.  This wagering format will be available at both Red Shores racetracks -- Charlottetown and Summerside.
"The two Pick 4 pools in the program makes it really interesting," continued Drake.  "As a player, you need to be paying attention because there may be a carryover from one pool to the next, which will make a big difference to the payout.  We plan to continue to make the racing very competitive, which may create those situations.  Stay tuned!"
The 2022 Red Shores season will now be accessible to racetracks and off-track locations all over North America.  This, along with the streaming and YouTube Live options introduced last year, will make the races more available than ever before in the history of the tracks.
The first race of the season will be Saturday, May 7 at 6:30 pm (ADT) at the beautiful Red Shores at the Charlottetown Driving Park. Red Shores Summerside will soon follow, starting on the holiday Monday, May 23 at 1 p.m. (ADT).  There are more than 100 racing programs scheduled in 2022 between the two tracks.
To view Saturday's harness racing entries, click on the following link: Saturday Entries - Charlottetown Driving Park.
(Red Shores)