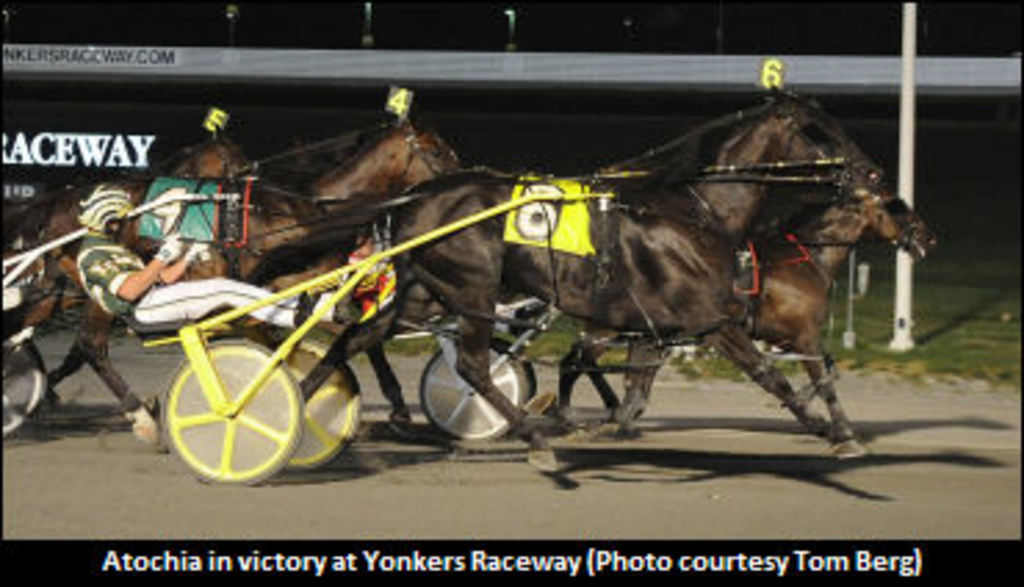 Published:
May 27, 2011 12:58 pm EDT
Although his stablemate, Foiled Again, is the one receiving all the hype leading into the Molson Pace, trainer Ron Burke has said that he wouldn't be surprised if Atochia takes down a major stakes the likes of Western Fair's signature event
.
In an interview with Morris Dalla Costa for an article by The London Free Press, Burke explained that the nature of Foiled Again and Atochia are in complete contrast. The former, he says, is all business, while the other couldn't be further from it.
"Atochia may be the fastest of all my free-for-allers, but he really is on the 50 per cent plan and that's about all he's wants to give you," Burke said. "It's funny, he's going to be the laziest horse ever to make a million, so I can't really complain too bad.
"He's so anti-'Foil' because Foil is the other way. He's a horse that absolutely gives you 100 per cent every time he goes. Foil has a legacy that's a lot nicer legacy than Atochia, who mails it in every other week."
Burke went on to say, "Foil is obviously the barn favourite because he's done so much more. But the truth is in some ways, I favour Atochia a little bit because he's such an underachiever and I've been his biggest cheerleader.
"Every year, he gets a little bit stronger and a little bit more determined and he's getting closer to knocking off one of these big races. He has gotten better and he's a pretty decent horse, but it's a test of patience. He's not always going to give you everything he's got. At the end of the year, though, you have to remember he's going to have $300,000 or $400,000 won."
First post for tonight's 14-race program from Western Fair Raceway is 7:05 p.m.
(With files from The London Free Press)
Related Stories
• MacDonald's Molson Pace Replacement Named
• Blanchard Upset-Minded In Molson


• WFR 'Pool Party' Pick-4 Races Decided
• Molson Pace Part Of 'Big M' Card
• Molson Pace Field Set