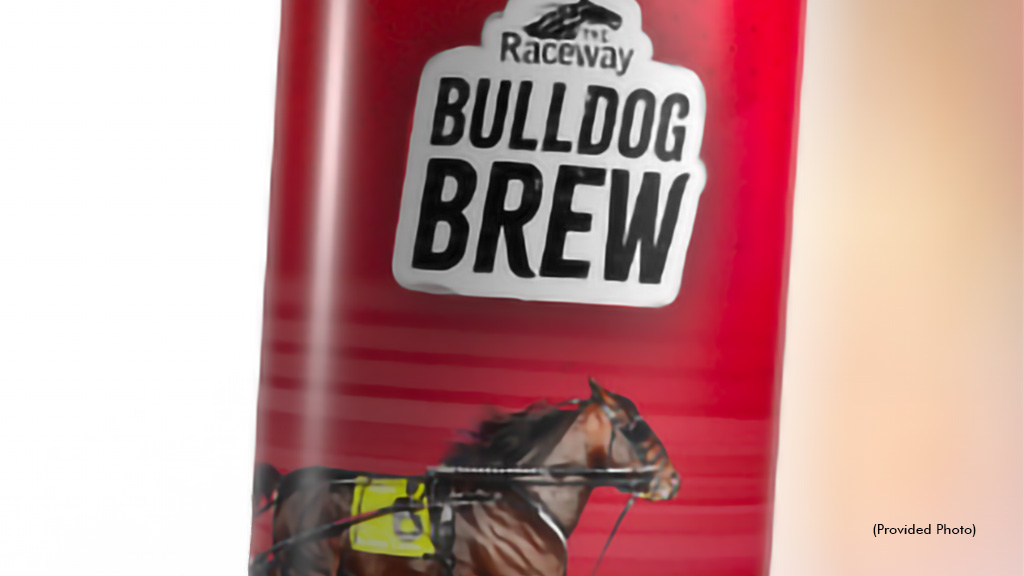 Published:
May 24, 2023 11:52 am EDT
How often can you enjoy a refreshing adult beverage in a can adorned with the image of the  fastest harness horse of all time and support a great charity at the same time? Thanks to the folks at The Raceway at Western Fair District, Seelster Farms and the team behind the great Bulldog Hanover, that's exactly what you can do when the London, Ont. track hosts its signature event, the Camluck Classic, on Friday, May 26.
Western Fair has teamed up with a local brewery, the London Brewing Co., to produce Bulldog Brew, a specialty made summer Lager honouring the great Bulldog Hanover. One of the best Standardbreds to ever step on a track, the now retired Bulldog Hanover stands stud at Seelster Farms of Lucan, Ont. Seelster Farms is the presenting sponsor of the Camluck Classic and stood the race's namesake, the great pacing sire Camluck, for the duration of his impressive stallion career.
Bulldog Brew will be available on track on Camluck Classic Night with $1 from each can sold going to support the Ontario Standardbred Adoption Society (OSAS), the official adoption agency for harness horses in the province for close to three decades -- during that time they have facilitated the retraining and rehoming of more than 1,200 pacers and trotters.
Bulldog Hanover's owners Jack Darling and Brad Grant, Seelster Farms and The Raceway have been staunch supporters of OSAS for many years and the brilliant Bulldog Brew campaign is yet another example of that support.
One of OSAS's main mandates is to showcase the versatility of the Standardbred horse and that will be on display on Camluck Classic Night as The Painted Pony, an unusually coloured retired trotter and one of OSAS's ambassadors, will serve as the outrider for the special evening with Emma Christoforou at the reins. 
OSAS volunteers will be on hand with OSAS swag available and patrons may also support OSAS by purchasing 50/50 tickets that evening, which gets underway with a 6:30 p.m. post time.
(OSAS)