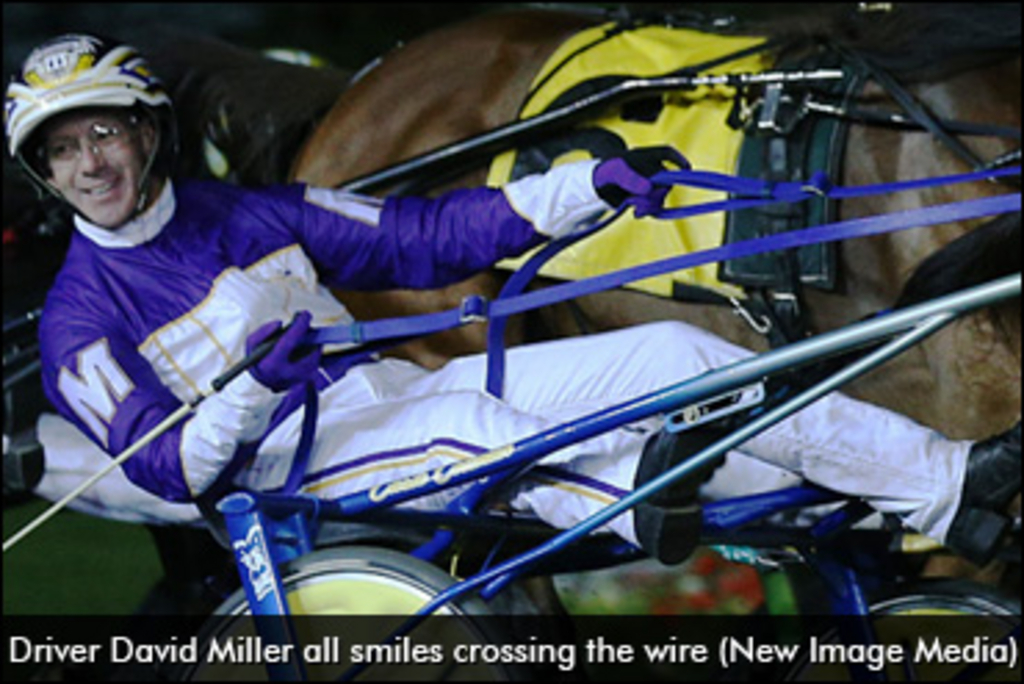 Published:
May 19, 2017 10:30 am EDT
U.S. Hall of Famer David Miller will make his Legends Day debut the same day the Clinton Raceway event will feature the last career drive of the sport's richest driver, John Campbell.
Miller said he is at a loss for words to be joining the lineup for Legends Day set for Sunday, July 30 at Clinton Raceway, especially since that day will also mark the final career drive for the world's richest driver, John Campbell.
"I don't know how to put it into words, really. I'm glad I'm going to be a part of it," Miller said. "John has been a real inspiration. He's a great guy and driving with him for the past 15 years I know he's also great on the track. What he's done in his career is really unbelievable. I'm very happy that I'm going to be there."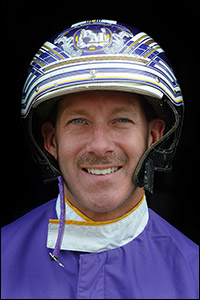 Miller, a 52-year-old Ohio native and two-time defending U.S. Driver of the Year has more than $215 million in career earnings to his credit. He is expected to jump into second place on the all-time driver money list sometime in 2017. Miller, who lives in New Jersey, was inducted into the U.S. Harness Racing Hall of Fame in 2014.
Clinton Raceway will open its 48th season this Sunday, May 21, but the premier event on the track's calendar will be the ninth edition of the biennial Legends Day which features some of the greatest drivers in the history of the game squaring off on the track and meeting fans for an autograph session. It will be the first Legends Day for Miller who said he was recruited by Campbell to join this year's event which is raising money for the Clinton Public Hospital.
"John got a hold of me this winter around February and asked if I'd like to go. I said, I'd be honoured to go.' I'm happy to do it," Miller said.
Miller will be one of eight of the world's greatest harness drivers contesting the $15,000 Legends Day Trot on the card. Combined, the eight drivers -- Miller, Campbell, Mike Lachance, Steve Condren, Bill O'Donnell, Doug Brown, Dave Wall and Ron Waples -- have earned over $1.15 billion and won nearly 69,000 races. Those drivers will also be joined for the autograph session by fellow legends Keith Waples and Bud Fritz, who are now retired from driving.
"Obviously, it great to see that people think of us in that way, that they look up to us," Miller said of the fans. "Personally, I like going to (fan events) because I get to drive with the guys that I looked up to. To be considered one of them is a pretty big feather in my cap. It's a great all-around day for me to have some laughs and get to hang out with the greats."
The Legends Day Trot also marks the final drive for Campbell, who grew up in nearby Ailsa Craig, Ont. On July 1, Campbell will become president and chief executive officer of The Hambletonian Society the oversees the Hambletonian race and the Breeders Crown series. That means Campbell's last active day as a driver will be June 30, with two exceptions — Hall of Fame Day at Goshen Historic Track in New York on July 2 and Legends Day.
Asked for his favourite John Campbell memory, Miller said he was once asked to drive a horse for Campbell.
"It was one of the times that (Campbell) got hurt and he was laid up for a couple of months," Miller said. "He had a horse that he owned that was getting ready to qualify. He got a hold of me and asked if I would go with him and I said 'Sure.' I qualified him and then they put him in to go and I raced him. He was a green horse, a maiden, and I remember the first day that John got back to driving that horse was in to go and he had put me back down on him so that I could win with him. John was there in the paddock and I always thought that was pretty damn good of him to do that. That was very fair, after I had qualified him and raced him."
For this Sunday's opening day card, the track is giving away a chance to win a share of a racehorse, valued at $1,000.
The Stable (thestable.ca) will be on hand to answer questions regarding fractional ownership, and Clinton Raceway will be drawing one winner from all eligible entries that day to choose their racehorse from The Stable.
Trackside fundraisers are also back this season at the Huron County oval, as Central Huron Secondary School in Clinton will play host to a BBQ, bake sale, silent auction and 50/50 during the live 10-race card. Two-dollar t-shirts will be available on a first-come-first-serve basis. The Super Sunday show will makes its return with all new games, prizes and fun to keep patrons entertained between the races all summer long.
Live race post time for opening day -- and all 15 Sunday afternoon cards this summer -- is 1:30 p.m.
Complete season schedule and event details available at clintonraceway.com.
(with files from Clinton)