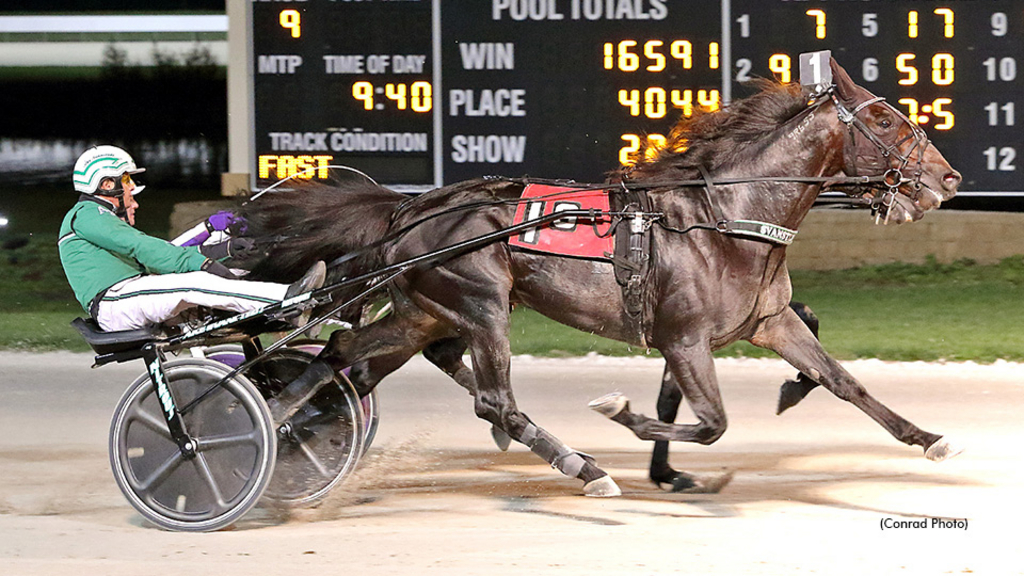 Published:
May 15, 2022 03:36 pm EDT
Twelve horses have become 11 for the 2022 Elitloppet as American trotter Back Of The Neck was forced to back out and will not go to Solvalla on the last Sunday in May.
"Åke Svanstedt does not think that the horse is in the right shape to make itself competitive in the Elitloppet and they therefore choose to stay at home," said Solvalla's sports director Anders Malmrot via a translated media release on Sunday.
Five-year-old Back Of The Neck finished third in the $1 million Hambletonian Stakes for three-year-old trotters in 2020 and won the Dayton Trotting Derby in 2021. The connections of the Elitloppet hopeful had accepted an invite to Sweden's top event in early April.
However, Back Of The Neck underperformed in his latest start and, after a qualifying race on Saturday at The Meadowlands where the horse tested his form, his connections were not completely satisfied and have now decided to say no to competing in this year's Elitloppet.
The number of horses ready for this year's edition is thus 11.
The Elitloppet is the main attraction during a spectacular race weekend, which is arranged at Solvalla in Stockholm, Sweden from May 27-29. The Elitloppet is an invitation race where 16 horses compete in two different trials with eight horses in each. The top four in each attempt meet in the rich final.
The field currently includes confirmed invitees Don Fanucci Zet (Sweden), Etonnant (France), Vivid Wise AS (Italy), Extreme (Denmark), Perfetto (Canada), Vernissage Grif (Italy), Önas Prince (Sweden), Cokstile (Italy), Admiral AS (Sweden), Snowstorm Hanover (Sweden) and Whos Who (Sweden).
(With files from Elitloppet/Solvalla)