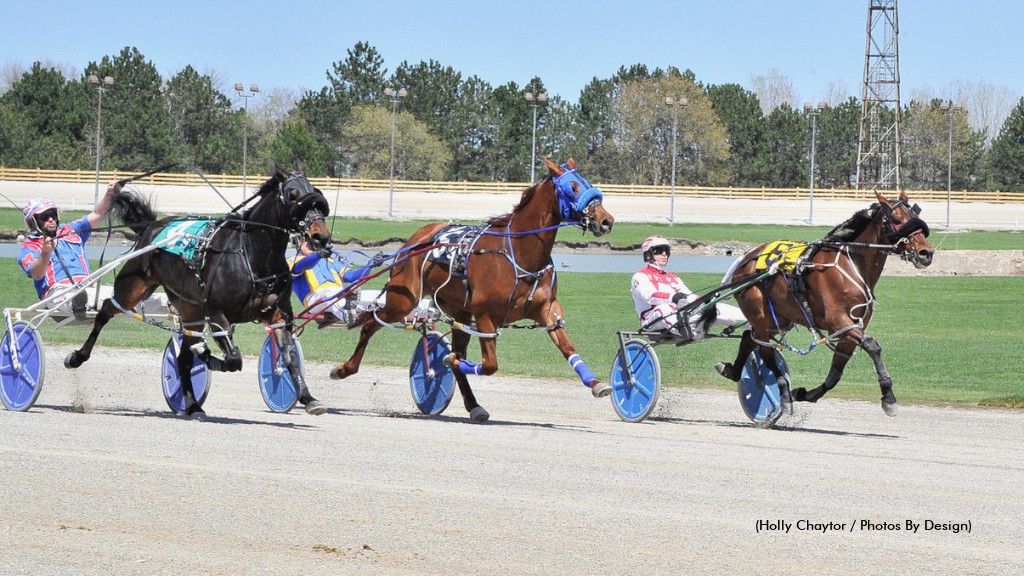 Published:
May 14, 2022 08:08 pm EDT
Tyler Nostadt was the leading trainer at Hiawatha Horse Park in 2021, and after two cards in 2022 it appears that the conditioner is primed to repeat.
After a pair of wins in last week's opener, Nostadt sent out three winners on the Saturday (May 14) card at the Sarnia, Ont. oval. Each of those winning horses — Willywin  ($3.50), Dinner At The Met ($3.00) and Santanna Tony ($15.90) — had the driving services of Canada's leading dash winner this season, Travis Henry, who pushed his win total to 134 victories on the year.
Nostadt himself is posting impressive numbers among the nation's best. The Maidstone, Ont. resident boasts a 0.463 UTRS that is the best in Canada among trainers with 95 or more starts, and he completed the card in fourth for wins among Canadian trainers
On the driving side, Dan Clements picked up his first win since coming out of a six-year retirement. Clements engineered the winning trip aboard Jason Libby trainee Santa Monica in the second race of the day, giving the veteran horseman career tally #2,547.
To view the results from the Saturday card at Hiawatha Horse Park, click the following link: Saturday Results - Hiawatha Horse Park.