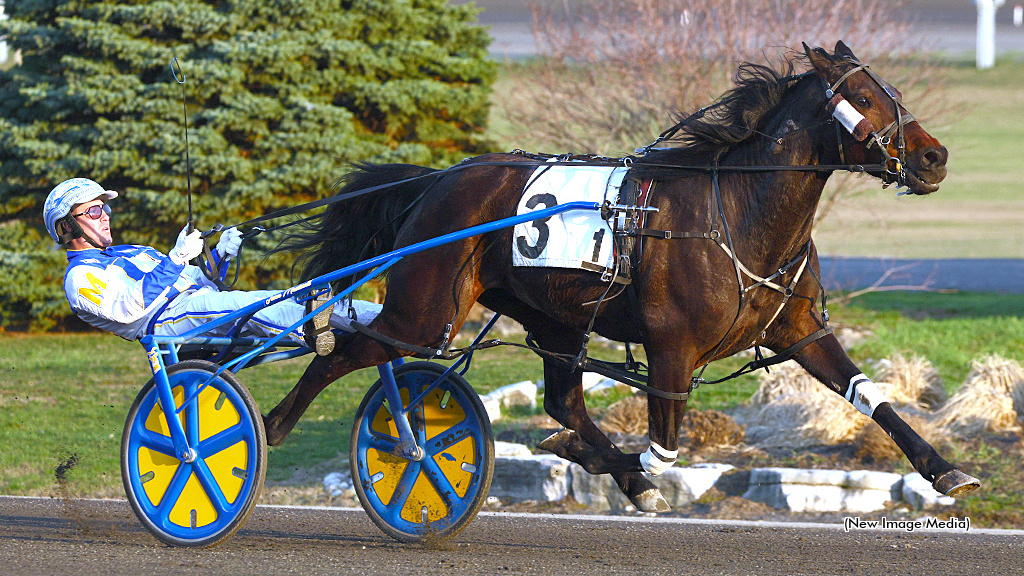 Published:
May 11, 2023 07:39 pm EDT
The Raceway at Western Fair District is gearing up for one of the biggest nights in Canadian harness racing on Friday, May 26. The $150,000 Camluck Classic presented by Seelster Farms, is now just over two weeks way and the race office is busy putting together this year's field. The Raceway will be announcing some of the confirmed starters via social media in the coming days.
In addition, the $50,000 Forest City pace for older mares will highlight a powerful undercard with Gias Surreal back to defend her title in the race she captured last season in 1:52.4. O'Brien Award winner So Much More will also be back as she looks to build on her impressive $1.36 million career bankroll.
Horseplayers will have plenty to look forward to with an attractive wagering menu that will feature a pair of $10,000 guaranteed Pick-4 pools and a pair of $15,000 guaranteed Pick-5 pools. HPIbet will also offer a three per cent cashback for all wagers on the Raceway program that evening.
The other on-track feature races include a quartet of $40,000 (estimated) City of London Series finals, the Ontario Sires Stakes Grassroots divisions for three-year-old pacing fillies and the new London Classic Yearling Sale Preferred Trot.
The popular Camluck Classic night Party on the Patio has been expanded this year and will feature one of London's most well known recording artists Connor Morand.
The Raceway has also teamed up London Brewing Co. for a promotion that has been creating plenty of buzz!
Bulldog Brew is a specially-made summer Lager that pays homage to the great Bulldog Hanover who recently retired to stud at Seelster Farms as the sport's fastest all-time pacer. The specially-labelled beer will be available on track on Camluck Classic night with $1 from each can sold going to support the Ontario Standardbred Adoption Society.
The artwork for the special label was created by Western Fair District's graphic designer Jake MacDonald and the photo was taken by Woodbine Entertainment's award-winning photographer Clive Cohen.
Racing analyst Mike Pribozie will join Nathan Bain and Robert Reid Jr. for coverage on the Raceway's in-house show that evening. Reid will also do double duty and later join Mark McKelvie and Jaimi MacDonald as part of the live broadcast on COSA TV.
The first 500 people on track will receive Camluck Classic swag with the purchase of a program and the team from the Ontario Sires Stakes will be also be on hand for t-shirt giveaways during the evening.
The Top Of The Fair dining room is filling up fast. To book your table, call 519-438-7203 (ext. 252) or email topofthefair@westernfairdistrict.com. First post for the May 26 program will be 6:30 p.m. Stay up to date by visiting the Camluck Classic website.
(The Raceway at the Western Fair District)