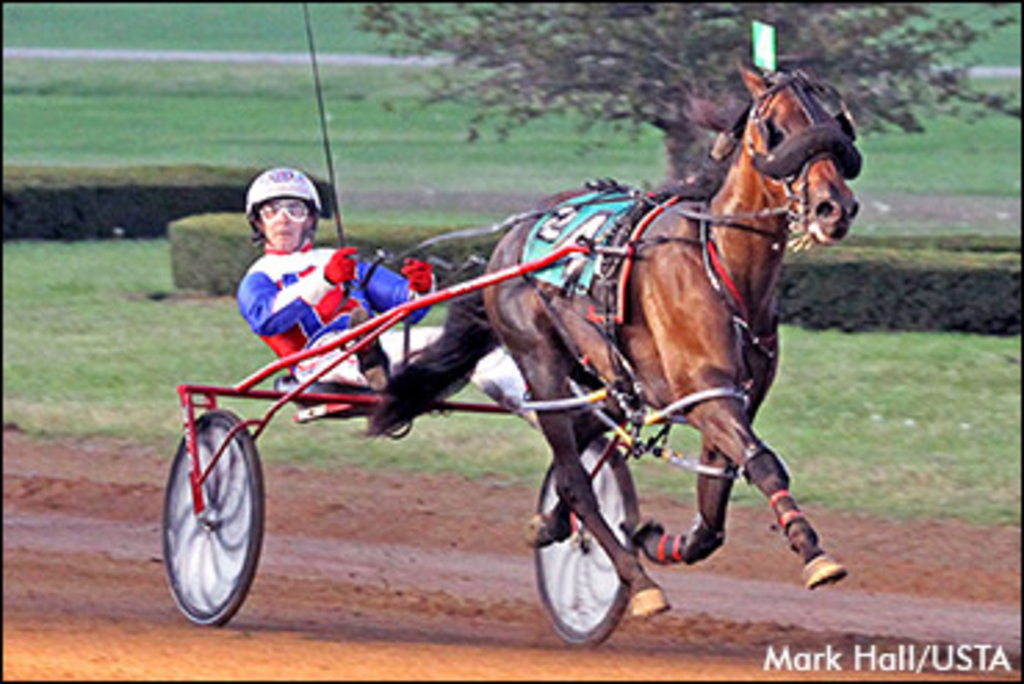 Published:
April 30, 2013 08:30 am EDT

"You can go train him by himself and he can be the laziest horse you've ever trained, he won't want to go but when you put him with another horse he wants to rip your arms out and run over top of him. He doesn't want to get beat."
The countdown to the 2013 North America Cup is on, with Trot Magazine profiling the horses predicted to be the top contenders for Canadian harness racing's richest prize.
Dovuto Hanover comes in at #9, assessed odds of 20-1 in Trot's 2013 Pepsi North America Cup Spring Book. While the horse didn't race in Canada, he certainly made some Canadian horsemen stand up and take notice. Trainer Ryan Maxwell offered Trot Insider an update.
Dovuto Hanover - winning at 2 at The Red Mile
What was it that attracted you and Martin Scharf to this horse last year?
"When he got beat in the Pennsylvania Sire Stakes final, he got parked every step of the mile and still only got beat just over a length...And Kelly [O'Donnell] is a good trainer and takes care of his horses. I know Kelly treats them like they're his kids."
Where did he winter?
"He was turned out at Legacy Farms for two months."
Where are you at with him right now?
"I trained him in 2:00 here over the farm track [Big Z Farm in New Jersey] the other day, which is a pretty good mile over the farm."
Have you noticed any changes from last year to this year?
"He's more bulked up. He was tiny last year. My dad [Brad] saw him at Lexington and said 'man, he's not very big but he's fast, eh?' and I said, "yeah, he'll be a lot better when he's turned out' and that's why I turned him out because he was kind of getting a little racy-looking."
When will he qualify and what will his early schedule look like leading up to the Pepsi NA Cup?
"I'm going to school him this week at Pocono, and if he schools good then he's going to qualify and then his first race would probably be in the Pennsylvania Sire Stakes. After that, if everything goes well, he going to go up for the Somebeachsomewhere and then the Cup."
What does his tentative schedule look like after the NA Cup?
"I'm pointing him for the [North America Cup] and the Meadowlands Pace. Those two: that's my main goal for him. After that, I'm looking more towards the Little Brown Jug if everything goes right."