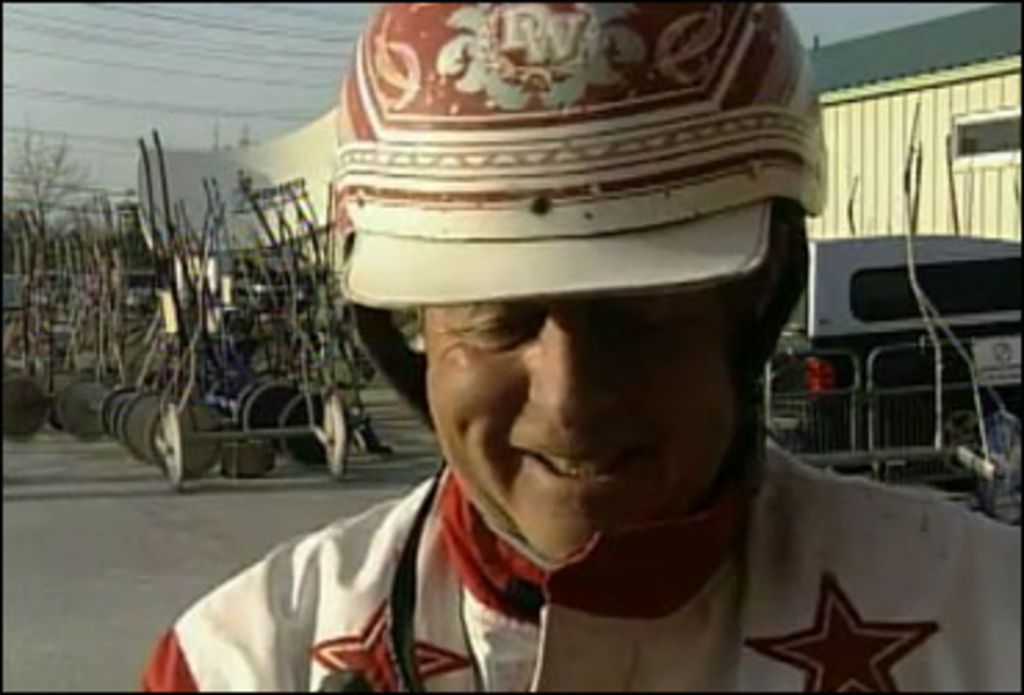 Published:
April 29, 2012 07:14 pm EDT

"It was a great thing the day I got the phone call to tell me and I'll cherish it until the day I die"
.
Legendary horseman Dave Wall will cherish the honour of being inducted into the Canadian Horse Racing Hall of Fame this summer after a career that has seen him visit the winner's circle 7,120 times as a driver for earnings in excess of $59.6 million. Two outstanding horses that he sat behind were pacing filly Odies Fame, a winner of $1.4 million, and Hall of Fame trotter Goodtimes, a winner of more than $2.2 million. Wall is also involved on the training side and has won 518 races and over $2.4 million with his own starters.
"It's such a reward that I can't explain it because it's something I've done all my life," added the 65-year-old resident of Komoka, Ontario in a CTV News London video feature on his induction. "It's just rewarding for that."
"I think it's because of his ability as a horseman for one thing and he's a good driver and a good guy," commented trainer and driver Ross Battin.
"He's my neighbour," noted trainer and breeder David Lemon. "He lives next door and he's been the best neighbour you could ever have so we're really tickled for him. We call him the energizer bunny -- all his life he never stops, he's just going, going 24 hours a day."
The horseman known for years as "Mr. OSS" thanks to his success in the Ontario Sires Stakes program will now be dubbed "Hall of Famer" along with fellow standardbred inductees Charles Juravinski, Astreos, Kadabra, and Mystic Mistress at the induction ceremony on Thursday, August 16.