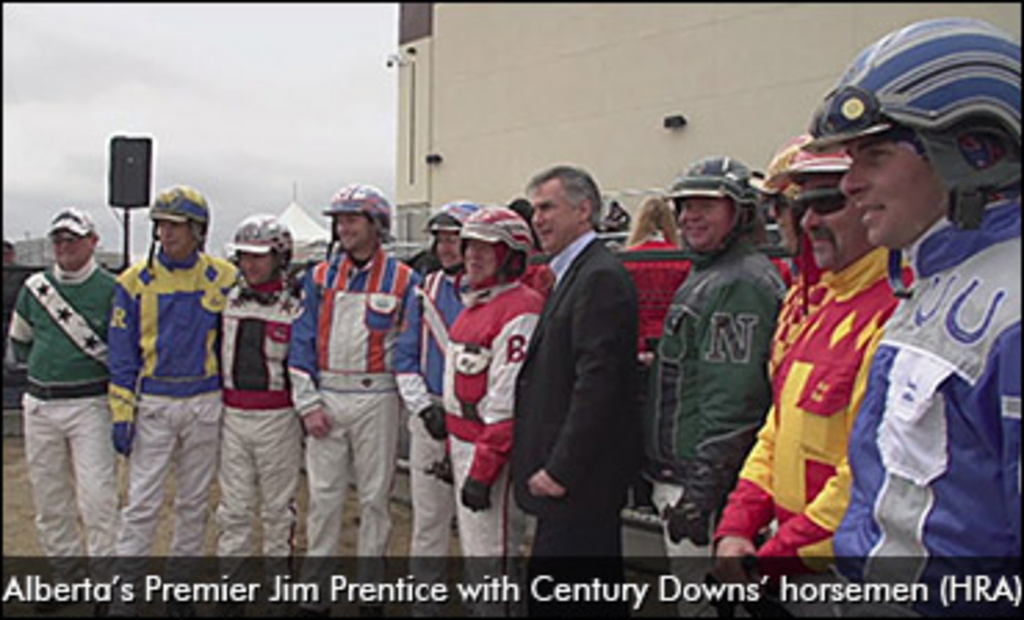 Published:
April 28, 2015 10:22 am EDT

"This is an industry who doesn't say 'I can't', they say 'how can I?' and the people that believed in this project looked for the 'how can we?'."
Horse Racing Alberta has posted a video recap with comments from participants and principals regarding the opening of Canada's newest racetrack, Century Downs.
The new track received rave reviews from both the local media and the horsemen.
"The staff they've put in place to maintain the track and racing operations are second to none in the business," said Kelly Hoerdt. "With Jackson Wittup and Raeann Gemmill in the race office, and Don Monkman as our track superintendent, success is imminent.
"It's great to see a full tarmac again and people cheering from the fence, it gave all the drivers a renewed sense that we were a real source of entertainment again," Hoerdt continued. "We haven't had that feeling out this way for a long time. It's great to see lots of the old fans and meet many new ones."
"It's a really nice track and it's just going to get better," horseman Travis Cullen told Trot Insider on Sunday after winning the Open Pace with Who Doesnt. "The surface has only been on for a week. They had a different surface on for the qualifiers, but they've resurfaced it and I think it's going to be a very fast track, especially in a couple more weeks after the horses get it packed down a little more. It should be a really nice track. It's a very nice facility."
"It means everything for us," said horseman Gerry Hudon in a weekend interview. "We needed another A-venue place in Alberta, and Calgary was always our second venue. Now we're back at it where we can tap back into this market....People miss horse racing."
The video below is the full media conference from Saturday morning, featuring Max Gibb from United Horsemen of Alberta, Shirley McClellan from Horse Racing Alberta and Susan Green from Alberta Gaming and Liquor Commission.
Century Downs' upcoming weekend of racing will feature the first ever stakes events at the Calgary-area oval. Ladies-First rules look to apply here, as the Prairie Girls Stakes are set for Sunday followed by the Prairie Boys Stakes on Sunday.
(Press conference footage provided by Matterhorn PR)