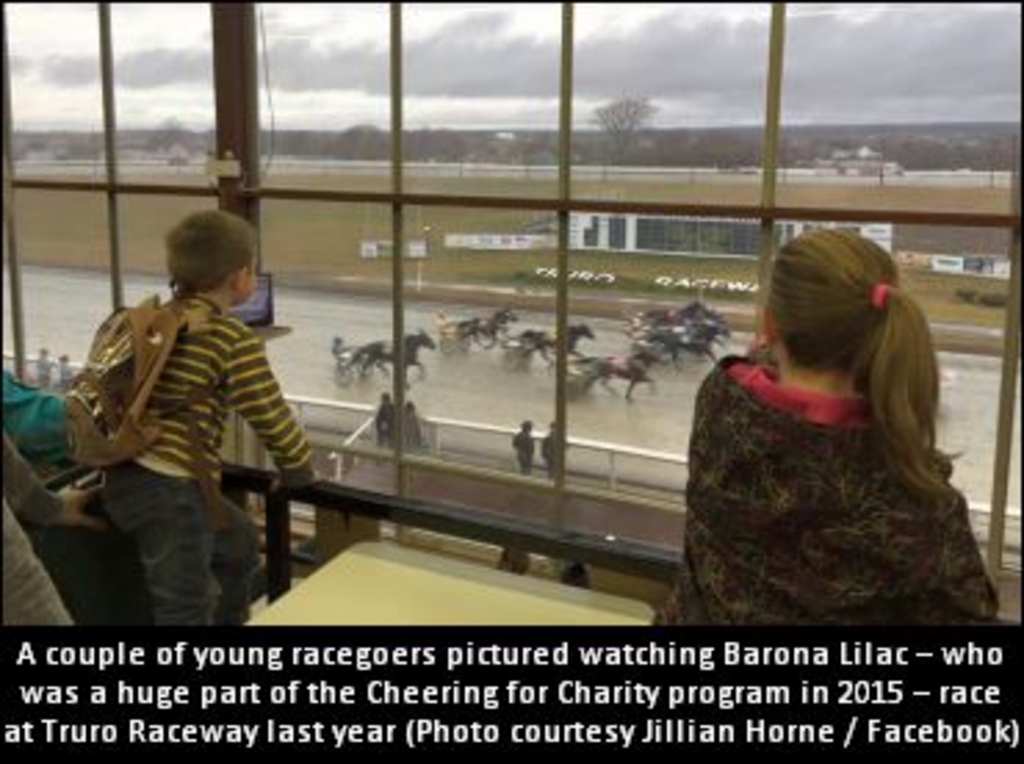 Published:
April 27, 2016 12:58 pm EDT
After a very successful inaugural year at Truro Raceway, it has been announced that the Cheering for Charity program will return in June 2016.
This year, race fans can expect to see some changes to the program that will involve even more people than the previous year.
Nova Scotia Harness Racing Industry Association Executive Director Robyn Crowe has announced that Cheering for Charity will be partnering with Home Hardware, Lindsay Construction, Meridian Farms, RDMD Refrigeration, and Pye Chevrolet to help connect the local community with harness racing, all while giving back to some great causes.
Drivers Danny Romo, Ernie Laffin, Darren Crowe, Paul Langille, and Dave Carey will each be paired with a sponsor. Each time they cross the wire first at any race held at Truro Raceway from June to November, their sponsor will donate $25 to the charity of the month.
Participating charities will be attending the live cards throughout their respective month and will be participating in events such as getting a behind-the-scenes look into harness racing, the horses, all while learning about the great impact harness racing has on the province.
Recipient charities will include Breast Cancer Action Nova Scotia, Colchester East Hants Women's Resource Center, Big Brothers Big Sisters of Colchester, Bible Hill Fire Brigade and 4H.
Everyone is encouraged to come to Truro Raceway and show your support for this program throughout the upcoming racing season and to 'like' Cheering for Charity on Facebook to follow all of the upcoming events.
(Cheering for Charity)