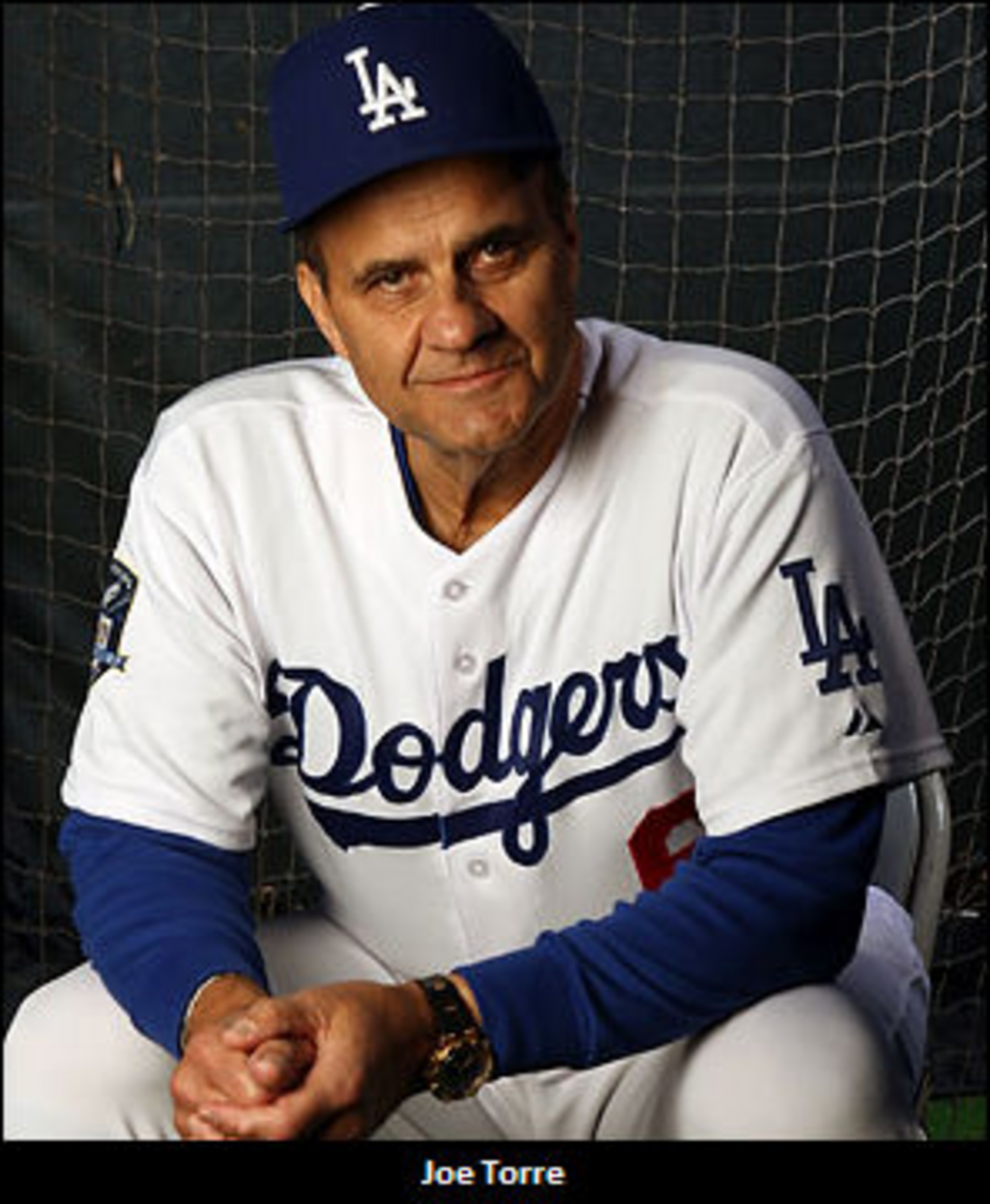 Published:
April 27, 2010 10:53 am EDT
With his squad holding sole possession of last place in Major League Baseball's National League West division, Los Angeles Dodgers manager Joe Torre apparently seemed to welcome talk about his Kentucky Derby-bound thoroughbred, Homeboykris, yesterday
.
According to a report by the New York Daily News, discussion about the Derby starter came prior to the scheduled game between Torre's Dodgers and the New York Mets, which was eventually called off due to rain at the new Citi Field.
Homeboykris, a 72-1 morning line longshot, will no doubt keep the veteran skipper's attention -- at least somewhat -- on Saturday's 'Run for the Roses' at Churchill Downs. Torre owns a 10 per cent share in the runner.
"It's so fragile, especially when you see the favourite (prohibitive Derby favourite Eskendereya) going down Monday," Torre was quoted as saying. "I don't pretend to be any kind of authority. I just own a piece of the horse. I leave it to the others to tell me what's going on with him."
In the New York Daily News article, Torre explains how his old partner on the New York Yankees' bench, Don Zimmer, got him into thoroughbred racing in the mid 1990s.
"I know 'Zim' never counted on me enjoying this as much as I have when he was teaching me all those bad habits," the article quotes Torre as saying. "I think about how it all started, when we both came aboard with the Yankees and we were in Baltimore and Zim was going out to Pimlico and I gave him $200 to bet for me. I don't know if it was calculated or not, but he brought back more than I gave him."
(With files from the New York Daily News)