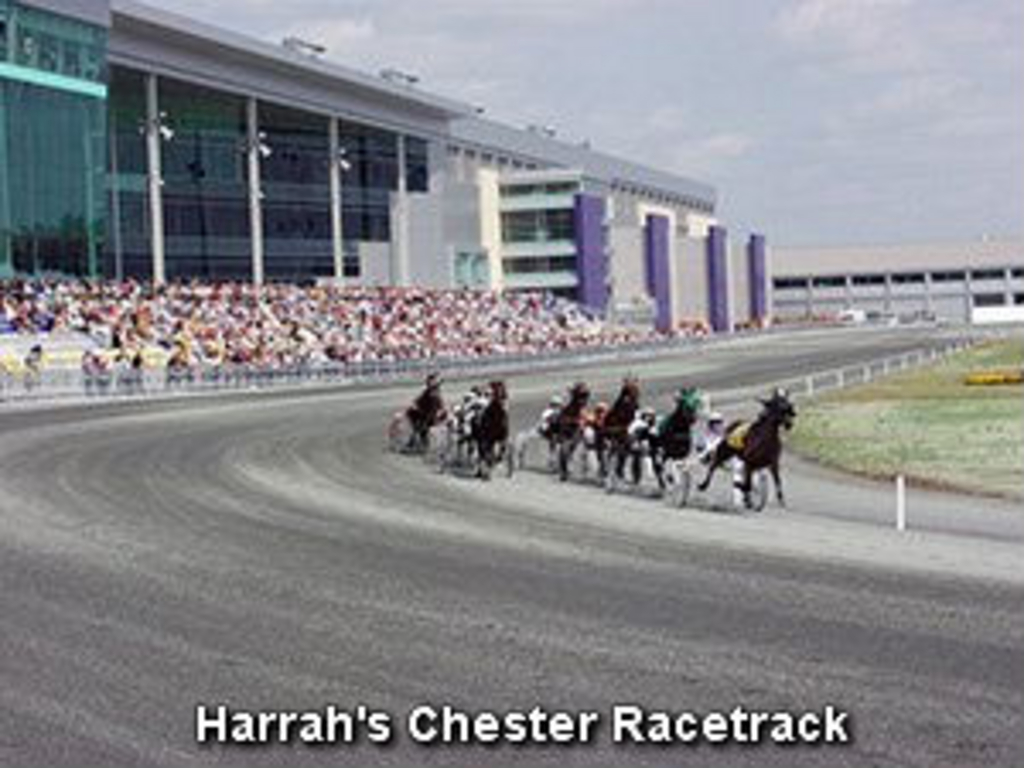 Published:
April 26, 2009 12:00 pm EDT
The $250,000 final of the Betsy Ross will go postward on Sunday at Harrah's Chester Racetrack, and Trot Insider touched base with track announcer James Witherite-Rieg for his thoughts on today's tilt
.
A set of $40,000 eliminations were contested last Sunday over the five-eighths mile oval, with Four Starzz Meliss and Darlins Delight taking their respective assignments. But by no means is today's contest a two-horse race.
"Four Starzz Meliss and Arts Diva looked solid in their elimination, but I don't think Four Starzz Meliss will have things as easy in the final," said Witherite-Rieg. "Four Starzz Meliss races best from the front as she's proven, but I think she'll be under pressure from the outset.
"Darlins Delight and Martha Maxine both like to be up close, as well, and although Martha Maxine broke last week I don't think that'll be an issue for her," he added. "She's been consistently good all season, and she should be a contender."
In order to get to the winner's circle, they'll have to go through the defending Besty Ross champ, Southwind Tempo. She was second to Darlins Delight in last week's elimination round. Despite her determined effort, the voice of Harrah's Chester Racetrack is looking for a new champ to be crowned this year.
"It's wide open event, but I have to lean toward Darlins Delight," Witherite-Rieg added.
Here's the field for Sunday's final:
$250,000 Betsy Ross
1. Four Starzz Meliss – Luc Ouellette
2. Darlins Delight – Yannick Gingras
3. Arts Diva – George Brennan
4. Spring Break – David Miller
5. Southwind Tempo – Tim Tetrick
6. Go On BB – Dan Dube
7. My Little Dragon – Brian Sears
8. Martha Maxine – Andy Miller