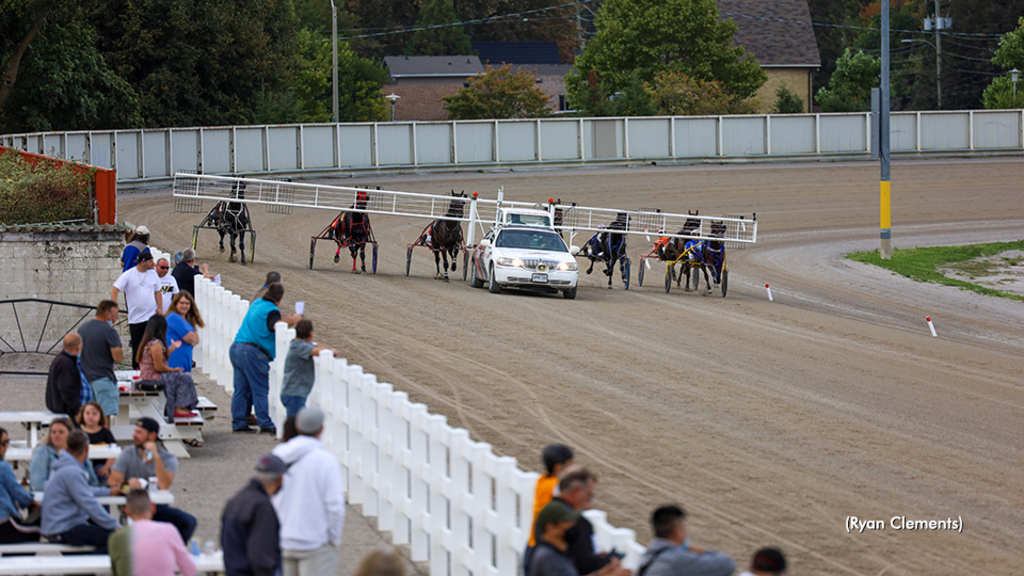 Published:
April 19, 2022 08:56 pm EDT
With the 2022 Camluck Classic slated for May 27, The Raceway at Western Fair District has also teamed up with a new title sponsor for a distaff Invitational on the star-studded card. After a 10-year absence, the Forest City Pace will return, offering a $50,000 purse in Canada's only four-turn Grand Circuit stop for older female pacers.
Mac Lilley Farms of Dutton, Ont. is sponsoring the 2022 Forest City Pace. The 50-year-old Standardbred breeding and training facility is currently home to four stallions: Dali, Il Sogno Dream, Panther Hanover and Sunfire Blue Chip. Mac and Ann Lilley purchased their farm's first stallion, Zip Tar, back in 1972.
"It is important to create more opportunities for the great pacing mares, as colt races far outnumber any races for the mares," said Ruleen Lilley, speaking for the three-generation family farm. "It is a step in the right direction."
The brief but bright history of the Forest City Pace is rich with the names of talented mares. Southwind Madonna (p, 5, 1:49.3s; $1,016,051) captured the inaugural edition for driver Lyle and owner/trainer Carl MacArthur, winning in 1:55.1h in 2009. Dreamfair Eternal (p, 8, 1:49.0f; $2,545,060) and catch-driver Chris Christoforou took the trophy in the mare's 2010 O'Brien Horse of the Year season, winning in 1:54.3h for owner/breeder John Lamers and trainer Pat Fletcher. Richard Berthiaume's Voelz Hanover (p, 8, 1:49.2s; $1,772,654) upstaged a stellar field which included show finisher Dreamfair Eternal the following year, pacing to a 1:54.2h victory for driver Mario and trainer Benoit Baillargeon. 
The most recent edition was won in 2012 by Rocklamation (p,1:48.3m; $2,281,795) and driver Scott Zeron for owners Our Horse Cents Stables, Jerry Silva and Stable 45 of Florida. Her Ron Burke-conditioned stablemate Camille (p,5,1:48.3f; $1,282,287) was runner-up, but still holds The Raceway's divisional mark for older pacing females: 1:52.4h, set the same year. With the impressive group of mares invited to the Forest City Pace's revival this May, that decade-old record could be in danger.
(Western Fair Raceway)