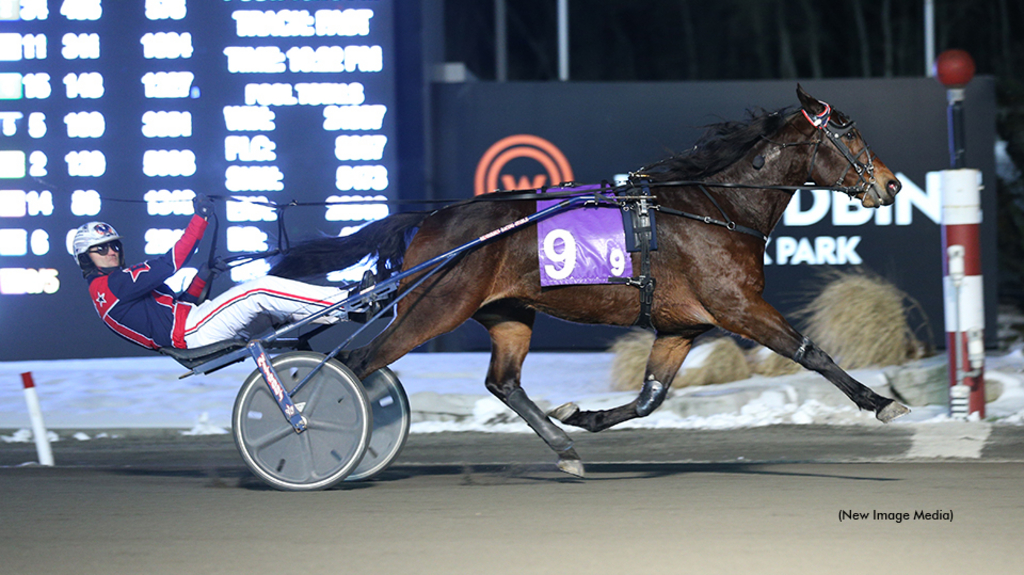 Published:
April 17, 2022 03:50 pm EDT
Canada's reigning two-time Older Trotting Horse of the Year Perfetto is the sixth horse to join the 2022 Elitloppet line-up, with his connections receiving and accepting an official invitation to Sweden's top invitational trotting event, which will take place on May 29 at Solvalla Racetrack.
"He is quick to start and also showed in the Maple Leaf Trot last year that he is a strong finisher," said Anders Malmrot, Solvalla's sports director, via a translation of Sunday's announcement.
Bred by Seawind Amg Stbs 2005 Inc of Mount Hebron, N.B., the seven-year-old Majestic Son-Perfect Prelude gelding is trained by Norwegian Dagfin Henriksen with caretaker Laura Trask at Baycairn Training Center and is owned by Gerald Haggerty of Camden East, Ont. 
Perfetto has enjoyed great success in Canada in recent years. He was voted Older Trotting Horse of the Year in Canada in 2020 in connection with the O'Brien Awards and was able to sum up that season with seven victories and more than $151,000 in purse earnings. 
Perfetto's follow-up campaign was even better last year, as he earned $253,260 and was voted Canada's Older Trotting Horse of the Year for the second year in a row. He finished 2021 in a brilliant way that included four straight wins in the Preferred Trot at Woodbine Mohawk Park. The Henriksen trainee earned a total of seven victories and a 1:51.4 mark among his 18 top three finishes from 24 starts. Among the podium places was a nice third prize in the $546,000 Maple Leaf Trot, where he sprinted strongly behind Lindy The Great and Forbidden Trade. 
He has shown consistent form this year as well, earning two victories and three seconds from seven Preferred starts.
Perfetto has earned 25 wins so far in his career and now new adventures await in Solvalla.
"He has started the year in a good way and it will be interesting to see [him in] Solvalla," said Malmrot.
The Elitloppet is an invitation race where 16 horses compete in two different trials with eight horses in each. The top four in each elimination meet in the final. The six horses currently confirmed for the 2022 Elitloppet are: Don Fanucci Zet (Sweden), Etonnant (France), Vivid Wise As (Italy), Back Of The Neck (USA), Extreme (Denmark) and Perfetto (Canada).