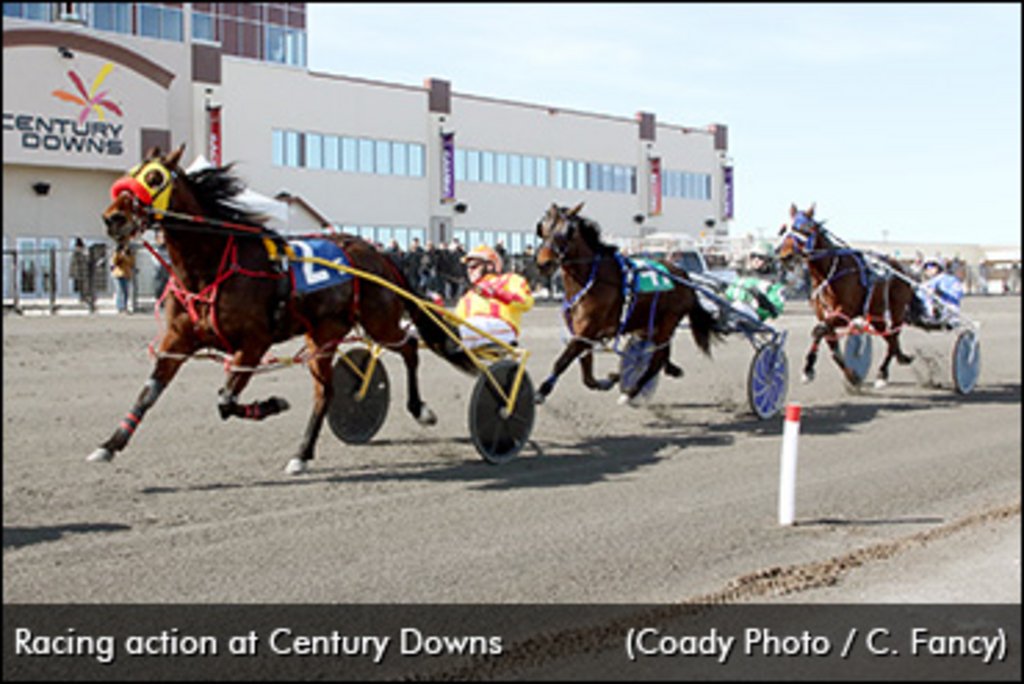 Published:
April 14, 2020 09:55 pm EDT
"In a situation like this a lot of normal businesses can lay people off and lock the doors and all they have are lights and utilities to pay for. This industry is completely different in the sense that horses need to be fed, they need to be cared for, they need to be exercised, there's so much that needs to go on that it's so much more of a complicated situation."
As Canada's harness racing industry continues in its holding pattern amid the COVID-19 pandemic, executives with the Alberta Standardbred Horse Association provided an update on the state of harness racing in the province with a three-way virtual call on Monday (April 13). ASHA's Storm Dafoe was joined by Executive Director Fred Gillis and Vice President and horse owner Don McDougall.
Gillis and McDougall discussed the protocols that would be put in place when racing resumes and provided a tentative date for racing to make a return as well as discussed what ASHA is doing in providing aid to horsemen.
Gillis took the lead in informing viewers on how they have been diligently working to help horsemen in Alberta.
"We have been trying to instill some confidence on the horsemen that we are doing everything we can possibly do," said Gillis. "I've gone out and found some hay at a discounted price for the horsemen, we've had an anonymous person donate 8,000 pounds of oats, we have been trying to do everything possible to keep everyone updated with what is going on. We've conducted industry meetings often because we want the horsemen to know we are there for them. There are a lot of people putting in a lot of hours right now who don't get paid or recognized for what they are doing and they are doing so because they care."
While it is hard to provide horsemen with a definitive date on when horse racing in Alberta will resume, Gillis discussed the target date in mind.
"We have a date in mind that we would like to start racing by and that is June 6, at Century Downs -- with Government approval. Now that the horsemen have a tentative date they can now set a schedule for their horses around that date. We plan to keep horsemen as up to date as possible as new information comes in. There are questions still that we don't have answers to yet but when we do have the answers we will certainly put forward the information."
Gillis then continued to describe what racing might look like when it begins again.
"We typically don't need a lot of people to carry out a card of racing. We have a car driver and a starter. The judges, charter, etc. would be segregated as well. We would have a one race paddock instead of a three-race paddock, there would be an empty stall in between each horse so that there is 10 feet in distance. Only one person would be permitted per horse and when the driver comes to drive the horse the distance from you checking up the horse's head to the driver is over six feet clearance. In a race, if a horse's head was right on a driver's helmet, he would still be six feet from the person in front or behind him. We will need permission to try this but we certainly think we will try this with no spectators. Most of the trainers see each other everyday around the grounds anyways, so all it should take to get back racing is following very tight guidelines.
McDougall added to the conversation his own thoughts on how the new 'norm' of racing will be.
"It's easier in some jurisdictions to get back racing, in Ontario they get a grant of money for their racing at the beginning of the year and they're not tied to any money from the casinos except for what they get from handle so for them it's just a matter of getting back up and getting started. Here, it's a lot more tricky because we are dealing with numbers and days and different things that we have to do because we have to sort of earn our revenue as we are going along. So, that plays into things as well. We are trying to find the best way that we can do this. We need to make sure that when we do get back racing, people aren't congregating around."
While there are a multitude of grey areas still surrounding COVID-19, members of ASHA are optimistic for a return to racing in the upcoming future. The full discussion is available below.