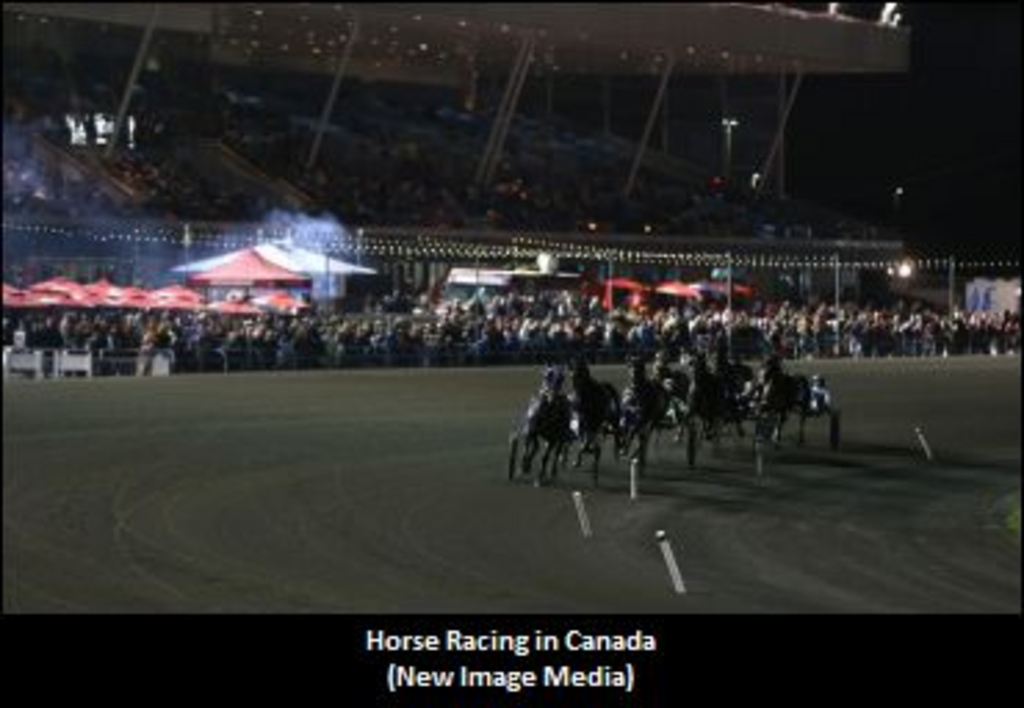 Published:
April 13, 2021 09:29 pm EDT
With the emergency 28-day shutdown in Ontario continuing and racing still sidelined, the question for many horsepeople—and the industry landscape as a whole—has been shifting from "if" racing will return to "when?"
The provincial shutdown is the third of the Covid-19 pandemic—the first taking place in late March through April of last year and the second on Boxing Day through January. In each shutdown, horsepeople had to decide whether to bear the cost of keeping horses in the province or to migrate stock to the United States, where racing has gone largely uninterrupted. And though minor emergency relief exists such as with Ontario Racing's announcement of Equine Benefit Payments, most of the money horsepeople rely on comes from the purses they would compete for on a daily basis. Some trainers and owners have warned that a continued shutdown to racing will risk many people and horses leaving the province out of necessity.
"Last night was the first night I actually thought about it," said harness owner Mike Tanev to the Toronto Sun. "I said to myself, 'What am I doing here?' I've got so many friends that are owners, and they're saying they're fed up. They just don't want to deal with this anymore."
"Luckily I've been able to convince my owners to hold off [leaving] for a couple of weeks in the hopes the (COVID-19) numbers start to go into our favour," said thoroughbred trainer Kevin Attard, who currently conditions two contenders for the 2021 Queen's Plate. "And maybe by that time, we'd be able to get a confirmation from the government that we can race in the grey zone. But if that doesn't happen, I'm going to have horses leaving, and then it's a question of, 'Do I let the horses leave (without me) or do I decide to set up shop in the States?'"
"Had I gone to Florida or someone else to train in the U.S. this winter, we'd be racing now," Attard continued. "On top of that, I'd be vaccinated. I thought I was doing the smart thing by staying home and waiting it out, and it's just backfired. And now I regret I did what I did."
Last season's leading trainer at Woodbine, Mark Casse, has kept only a third of his usual stock stabled at Woodbine in the spring while Attard worked to stay north and ready his Queen's Plate contenders for the August classic.
"I was able to convince their owners (Al & Bill Ulwelling of Minnesota) to keep them here this winter with me," Attard said of his . "We rented a farm and tried to prepare them up here in anticipation of the Woodbine meet starting on time while gearing towards the Queen's Plate. Now, that kind of all backfired in my face. It puts me in a bad position with the owners."
Al Ulwelling later said to the Sun that "We have slept on [leaving] and changed our mind. Wherever Kevin Attard goes, we go. We love Woodbine and the people. But we really need them to get racing."
"Leaving is not an easy decision, but it's something I've been definitely contemplating," Attard said. "I've heard other guys saying if racing doesn't start by early to mid-May, they're going to be shipping out. They might not take all their horses, but definitely whichever ones they think are competitive and ready, they'll be leaving. You can only continue to train for so long before everybody's going to pull the plug."
People at Woodbine, as well as Attard, hope that the government responds to their calls for the Woodbine backstretch to be outfitted as a mobile vaccination site since the track, in Rexdale, is located near a COVID hotspot. With the safety protocols implemented by Woodbine Entertainment, the track has seen low numbers of positive tests and the addition of a vaccination site could help ease the area's rising case numbers.
"To me, it's a no-brainer, the first step is they need to go and vaccinate the whole backstretch," Attard said. "It's a big population of workers, it fits all the criteria — it's in a hot zone, low-wage workers, some live in the dorms, they have to share those rooms," he added. "Let's get a mobile vaccination site out there and vaccinate that whole population. And then I think the government has more assurance that we'll be able to operate safely in the grey zone."