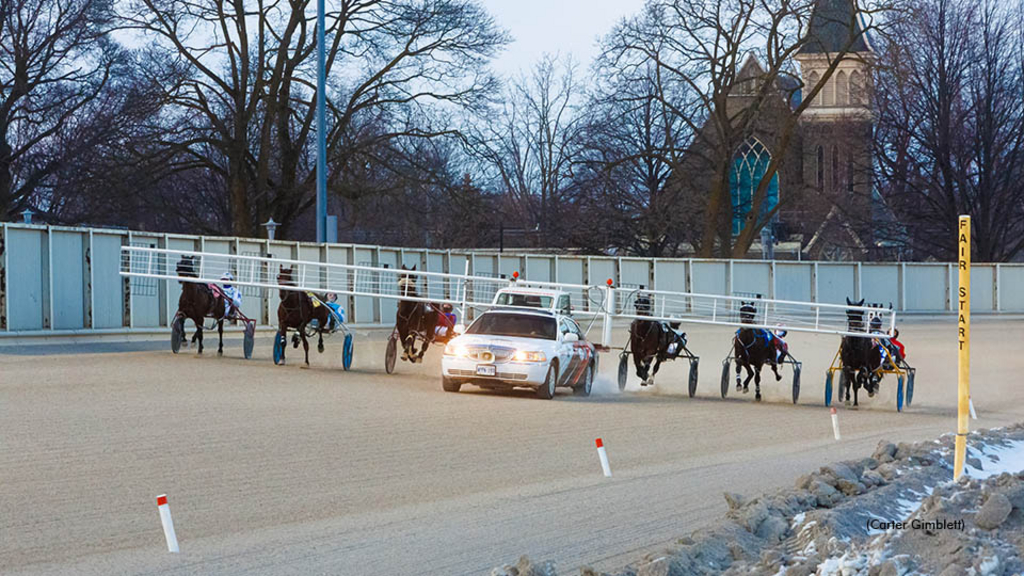 Published:
March 29, 2023 10:55 pm EDT
How often is the top class of the night the next to slowest dash on the card?
Give Travis Henry credit. He was able to back down the pace in the main event on Wednesday (March 29) at The Raceway at the Western Fair District and provide 1-5 shot Sunshine Sally with the easiest of winning efforts over the less than pristine conditions.
Henry pointed Sunshine Sally to the top from post five in the $9,000 dash and the mare cleared to the top before the field of five hit the opening bend. After a :29.1 opening split, Sunshine Sally and Henry stole middle fractions of 1:00.3 and 1:30.4 without any form of a threat. That tempo played to the leader's advantage, with Sunshine Sally sprinting home in :29.1 to trip the timer in 2:00 up three lengths on runner-up Rockabillycockshut (J Harris).
Vic Puddy trains Sunshine Sally for owner Limco Inc. of  Chateauguay, Que. The four-year-old Sunshine Beach - Up Front Gal mare picked up her second win of the year and sixth lifetime to lift her earnings to $86,720.
In the 10 races contested on Wednesday in the Forest City, only one dash — a $6,800 dash in the second race captured in 2:01.2 — went slower. Every other race on the card was clocked in 1:59.2 or faster. 
To view the results from the Wednesday card of harness racing at Western Fair, click the following link: Wednesday Results - The Raceway at the Western Fair District.