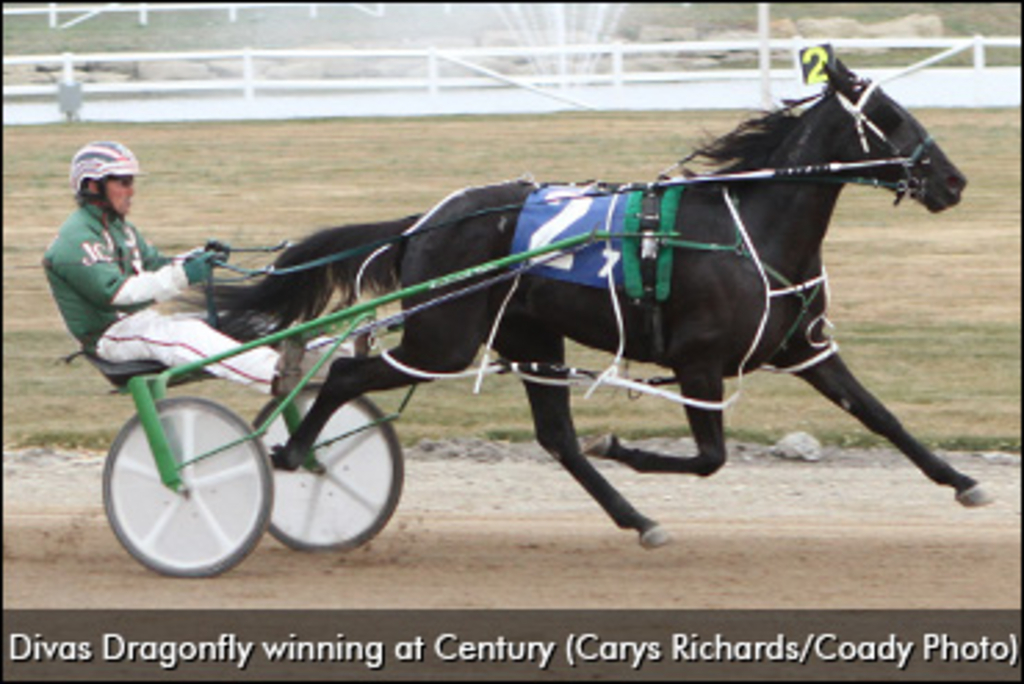 Published:
March 27, 2017 04:38 pm EDT
Trainer Carl Archibald has provided an update in regard to his two stable's stars, Divas Dragonfly and Real Buzz, who have been racing out of Paul Davies' stable at Fraser Downs since early February.
"Diva's been pacing at the 1:55 level so I'm quite pleased with that," Archibald told Peter Watts for a piece on the HRA website. "I want to keep her in racing this year, although I probably won't race her as much as I did as a two and as a three-year-old. And I'm starting to think about what stallion to breed with her. We may do that next year."
Divas Dragonfly, a daughter of Mystery Chase out of the Dragon Again mare Midnight Diva was dominant in her class as a two-year-old. She had some tough racing luck during her three-year-old season. Still, she has amassed $132,288 in earnings from 35 lifetime starts. Not bad for a homebred.
Meanwhile, Real Buzz has paced in a new lifetime mark of 1:56 during his time in Cloverdale and has added just over $10,500 to his bank account.
"I'm hoping to get them back here in the next couple of weeks," Archibald said, "as soon as I can find a truck that's heading this way."