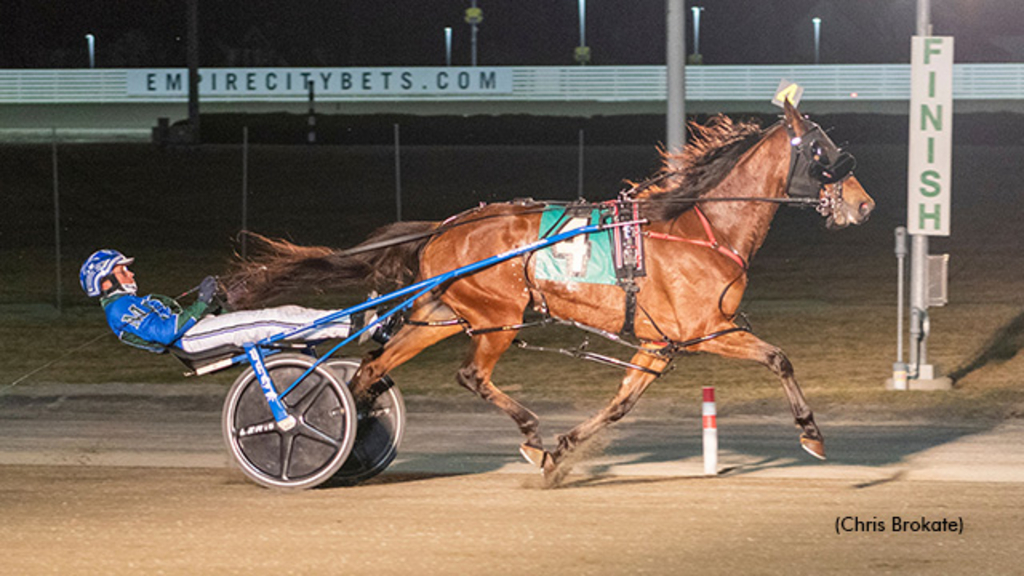 Published:
March 25, 2022 11:20 am EDT
Alexa Skye, who last year won four preliminary rounds of the Blue Chip Matchmaker Series and finished fourth in the final, has been sidelined by an injury to her right hind leg discovered after her appearance in the Fillies & Mares open on Feb. 24 at Yonkers Raceway, co-owner Tom Pollack said.
The five-year-old mare's connections hope she can return later this season.
"Plans are to give her as much time as she needs to fully heal and then hopefully be back on the racetrack later this year," Pollack said.
Pollack and trainer Jeff Cullipher bought Alexa Skye in February 2021. Last year, she won nine of 21 races, hit the board an additional seven times, and earned $184,729.
The daughter of Somebeachsomewhere-Pirouette Hanover has won 18 of 54 races in her career and $323,189.
(USTA)