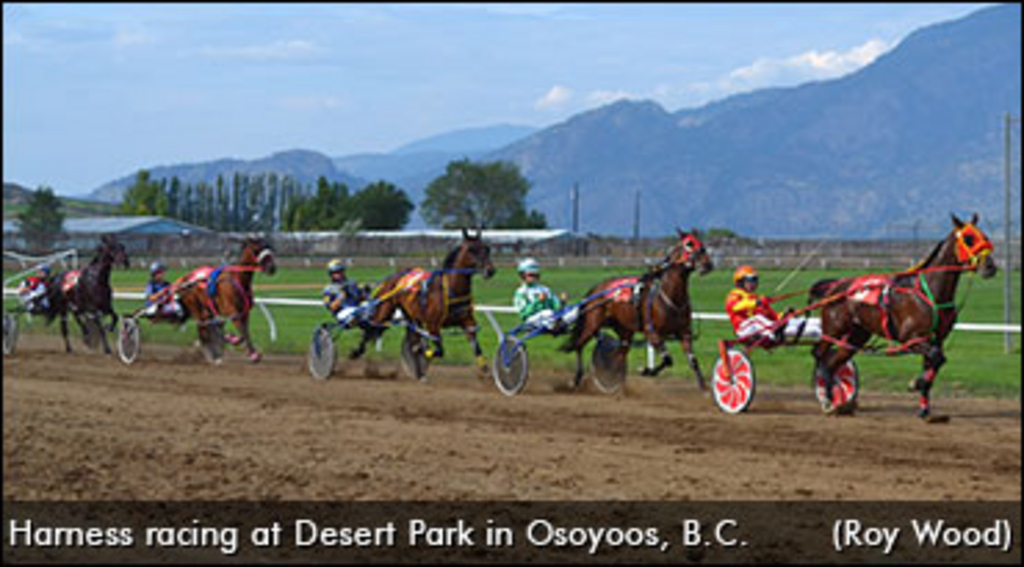 Published:
March 23, 2016 10:00 pm EDT
For the first time ever, harness racing could be the main event featured at Desert Park this summer in Osoyoos, B.C.
The Osoyoos Daily News has reported that the Desert Park Exhibition Society has applied to host an eight-day harness racing meet at the Desert Park racetrack this summer in coordination with Harness Racing B.C.
The racing schedule would include Saturday evenings (6 p.m. post time) and Sunday afternoons (1 p.m. post time) between June 18 and July 10.
"If this trial period is successful, we will have the option to extend the meet to the end of August," Ross Sharp, coordinator of the meet, was quoted as saying in the article. "There is an absolute ton of work to do, but thus far the Exhibition Society, the Town of Osoyoos and Destination Osoyoos have been highly supportive in helping the HRBC to bring harness racing to the interior of B.C."
Two exhibition harness races were previously held at Desert Park in the summer of 2014 during a multi-breed card that drew close to 2,000 attendees. That racing program was believed to be the first in Canada with standardbreds, thoroughbreds and quarter-horses all competing over a traditional thoroughbred surface. The harness racing portion took place at the end of the card so that the track could be packed down and provide a firmer surface than that preferred by the other breeds.
(With files from the Osoyoos Daily News)