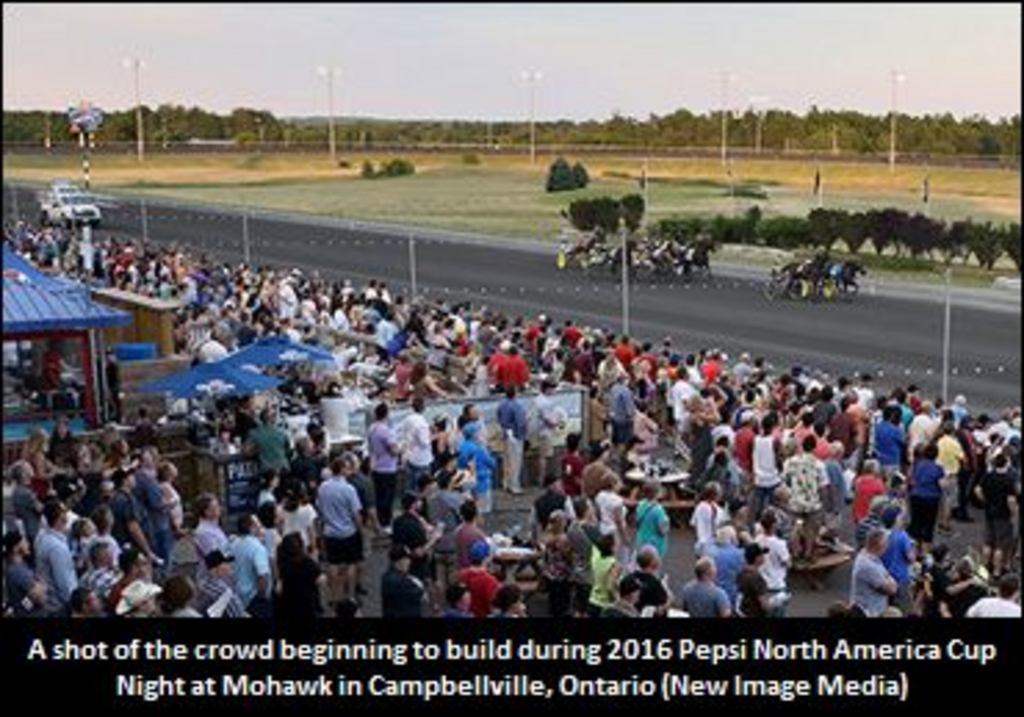 Published:
March 20, 2019 04:59 pm EDT
Eighty-two sophomore pacers have been nominated to the 36th edition of Woodbine Mohawk Park's North America Cup. Some of those charges are slowly but surely starting to come out of the woodwork – one in particular, a $6,500 yearling purchase, will be looking to punch above his weight in hopes of scoring a knockout.
The thrifty yearling buy in question is Aflame Hanover, who is currently the fastest son of Russell Hanover (Somebeachsomewhere – Rich N Elegant – Direct Scooter). The gelded bay didn't face the gauntlet last year during his inaugural season on the track, as he made starts on the Pennsylvania fair circuit and did see some action in the Pennsylvania Sire Stakes.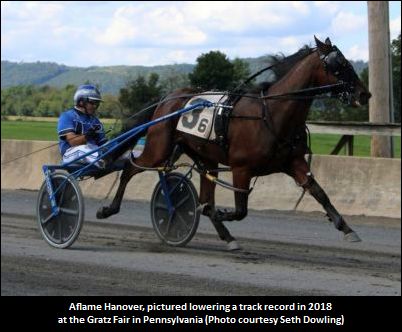 Aflame Hanover compiled a 6-2-3 record from 15 juvenile starts and banked just over $80,000 in purses. He set a track record at one of the Pennsylvania fairs, but later came on to post a gate-to-wire win in 1:52.2 in a division of the Simpson Stakes at Harrah's Philadelphia. One week later, which would be his last start of 2018, Aflame Hanover travelled to the Meadows where he recorded another wire-to-wire win, this time by more than seven lengths in a career-best 1:51.4.
Aflame Hanover surfaced Wednesday (March 20) during qualifying action at The Downs at Mohegan Sun Pocono in Pennsylvania, and pilot Tony Schadel was at the gelding's lines as per usual for conditioner Linda Schadel.
Competing over a 'fast' track during the Pocono qualifier, Aflame Hanover got away fourth from Post 2 and held his position as the opening fractions were clicked off in :29 and :57.2, respectively.
Schadel had Aflame Hanover out and pacing first up in the third quarter as the three-quarters timer flashed to life in 1:25.3. The gelding came on in the final quarter and got up to post a one-length victory in 1:54.3.
Linda and Tony Schadel own Aflame Hanover.
The Pepsi North America Cup is Canada's richest harness race. This year's edition is scheduled for Saturday, June 15 at Woodbine Mohawk Park. The eliminations for the $1 million final will take place a week prior on Saturday, June 8.
To view the list of 82 pacers that were nominated to the 2019 Pepsi North America Cup, which features a purse of $1 million, click here.