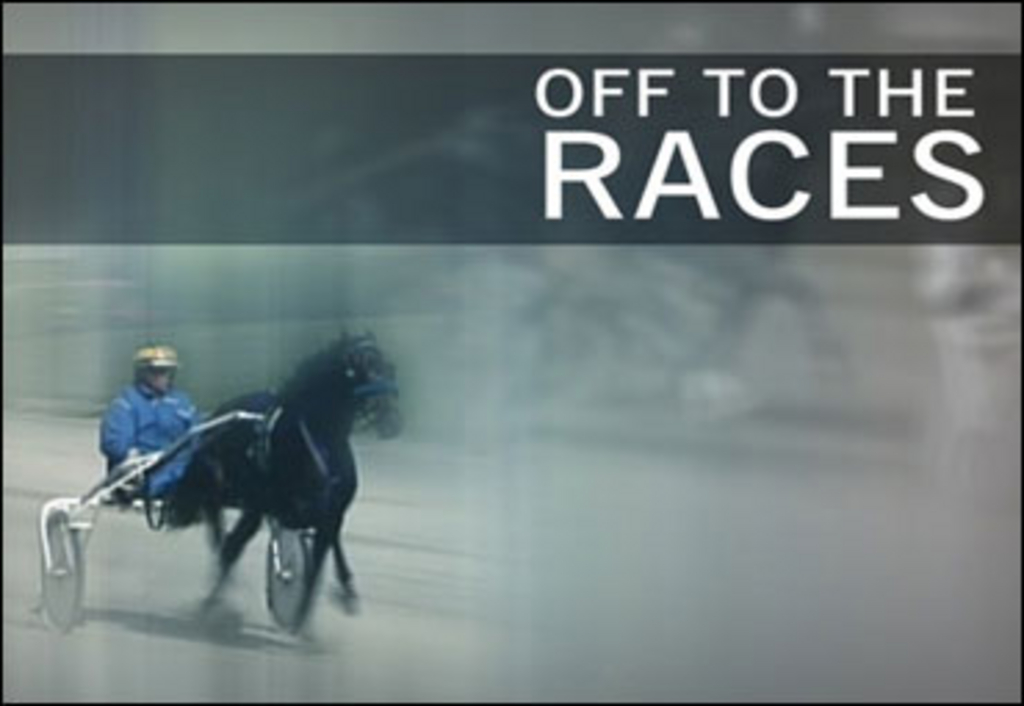 Published:
March 2, 2013 09:35 am EST

With the end of the Ontario Lottery and Gaming Corp.'s Slots-At-Racetracks program looming March 31, Kitchener's CTV News has taken an in-depth look at the state of Ontario's horse racing industry in a special four-part series.
The special features aired Tuesday through Friday evening during CTV Kitchener's 6:00 p.m. and 11:00 p.m. newscasts.
In part one of the series, CTV reporter Lee Boyadjian reviewed the past year of turmoil for Ontario's horse racing industry caused when the Ontario Liberal Government announced the cancellation of the OLG Slots-At-Racetrack's program early in 2012. The segment also examines the uncertain future facing Grand River Raceway in Elora and other racetracks in the province.
"Now we're adjusting to a transition program which, unfortunately, isn't very clear yet at this point in time," said Grand River Raceway General Manager Ted Clarke. "We don't know how many days we will race. We don't know how many races we'll have per day. We don't know any of the facts that we need to make proper plans."
"This is a stab in the back of the many people that trusted the [revenue-sharing] partnership," said Centre Wellington Mayor Joanne Ross-Zuj. "That's what it was -- working together and there was a trust that was built up."
The second part of the series examined how the local communities that host the province's racetracks will be effected by the cancellation of the Slots-At-Racetracks program.
"Every year, all of that revenue is consumed by projects that are needed for the community," noted Mayor Ross-Zuj, whose community earned $1.5 million annually for its budget from the OLG partnership hosting Slots At Grand River.
Communities will also be affected by job losses at racetracks and associated within the equine industry and spinoff industries. With tens of thousands of jobs at stake, Boyadjian spoke to horse racing employees who fear losing their jobs as the industry declines in part three.
"People, if they haven't as of yet, they're going to lose their homes, their trucks, their trailers," speculated Bill O'Donnell of the Central Ontario Standardbred Association (COSA). "There will be family break ups. There will be all of it. It's devastating. It's absolutely devastating."
Those affected by the loss in revenues from the Slots-At-Racetracks program to the horse racing industry include grooms, drivers, trainers, breeders and owners along with associated businesses of veterinarians, blacksmiths, feed and equipment suppliers to name a few.
"There's going to be so many drivers standing around and doing nothing. It's going to be very competitive," noted trainer Bob Young.
Equine veterinarian Dr. Melissa McKee said her business has reduced drastically since the stabling at Mohawk Racetrack was closed in December. Her clinic has gone from seeing 30 clients per day down to just five or six.
"People have left and I haven't replaced them because I just don't have the capacity to hire any more people," said Dr. McKee from Mohawk. "It used to be an absolute hive of activity and now it's like a graveyard."
"It's bothersome because it's something completely out of your control," said Paul Sharpe of Sharpe Farm Supplies, located just outside of Guelph. "You see your own livelihood and everything you built up going to change and you feel worse for the horse guy because he's got more in it than everyone else."
"I have a home paid for by racing horses. I have a truck paid for by racing horses. I raise my family racing horses," noted driver and new Guelph–Wellington PC candidate Anthony MacDonald. "It really shook me to the core of my body and I'm going to try to do something if I can."
In the fourth part, Boyadjian took a look at what a downturn in Ontario's horse racing industry means for the breeders and horses.
Breeders have already taken a huge hit due to the uncertain future of the industry at yearling sales in 2012.
"Nobody has an indicator as to when we've shrunk enough," said breeder Anna Meyers of Emerald Ridge. "My biggest fear is that by the time we actually get to the point where we are stabilizing the industry that it's going to have shrunk to oblivion."
"Relocation is what we're focusing on," said Seelster Farms' Ann Straatman of their 50 yearlings born prior to the government's announcement to cancel the Slots-At-Racetracks program. "I believe government has a responsibility to those horses, as we do, in order to provide for them as they were created for an Ontario racing program that no longer exists."