Published:
March 1, 2019 05:14 pm EST
Megan Shea of Charlottetown, Prince Edward Island captured this great photo of Silverhilllightnin heading onto the track with driver Gary Chappell to warm-up before his first ever start at Summerside Raceway. Silverhilllightnin is a three-year-old pacing colt owned and trained by Stacey Lund of Stratford, P.E.I.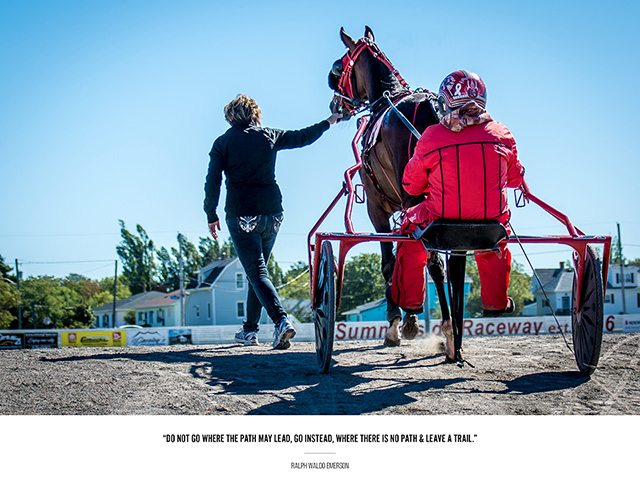 Megan has been working with the Gary Chappell stable since her high school days when she completed her grade 11 co-op with him at age 16. Seven years later she still finds herself paddocking on race days, helping out in the barn when needed, and using her photography skills to capture some imprssive shots of the horses.
"Everything I know about harness racing has come from that barn and all the people in it. I have gone from being a wide-eyed kid standing at the fence to a groom for a barn of people that I feel have watched me grow up, explained Shea. "Team Chappell has become like a second family to me and I am, and will be forever grateful that they have taken me under their wing and allowed me to follow them around and learn as much as I can. I hope to be a part of Team Chappell and the harness racing industry as long as they will have me!"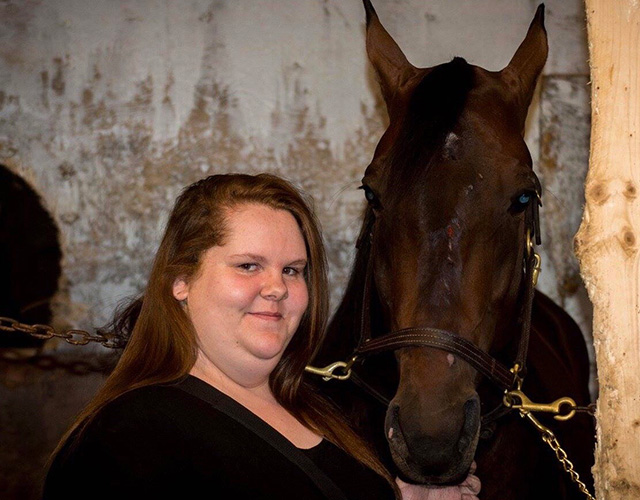 Shea has had an interest in photography for her entire life, and when she was young, she was known to run around with a disposable camera taking photos of anything that caught her eye. She has since turned in the disposable camera and successfully graduated from the Photography & Digital Imaging course at Holland College last May.
Megan currently has a Facebook and Instagram account called Bigfoot Photography that showcases her camera work and equine photography.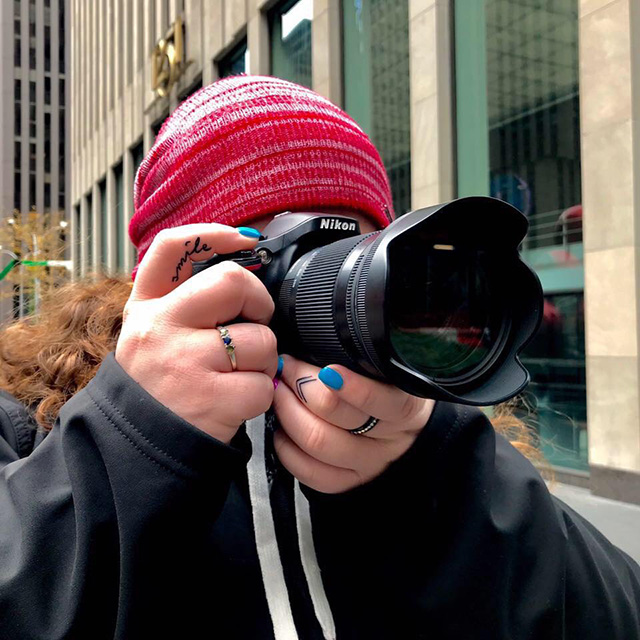 "I have mainly been doing personal photoshoots of my own and assisting a local photographer with some of his photoshoots, explained Shea. "I am up to photograph almost anything and have been trying to gain clients in hopes to someday soon start my own business in photography."
Although Megan doesn't work full-time as a photographer, helping with the Chappell stable has allowed her to combine her love for horses and passion for photography.
This is the first time that one of Megan's photos has been featured in the Heart of Harness Racing Calendar.