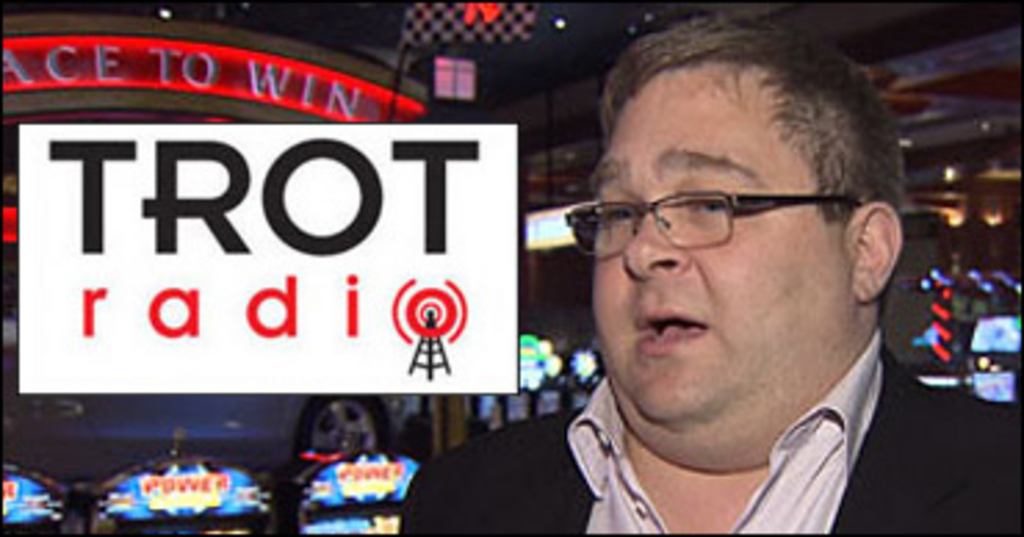 Published:
February 27, 2012 06:50 pm EST

Expanded gaming amenities at racetracks might sound like added competition for the horse racing industry, but Howard Blank, Vice-President of Great Canadian Gaming Corporation (GCGC), sees it as an opportunity for cross-promotion
.
Earlier this month, the GCGC-operated Fraser Downs announced it will be adding a 12-table poker room to its casino operations with food and beverage service, along with multiple flat screen TV's for sports viewing, opening on March 2.
In the latest edition of Trot Radio, host Norm Borg discusses what the effects of adding a poker room to Fraser's facilities will have on the local harness racing industry with Blank.
During the interview, Blank states that the pros of adding the poker room far outweigh any cons for the racing industry and emphasizes the opportunities it will provide for cross-promotion between poker and horse players.
"If we can bring more people on our property [who] may not have any inkling of wanting to look at or see harness racing…and they can experience it when they're taking a break or walking through the facility I think we've done a good service there and we've won them over," said Blank. "The product itself is exciting and we just have to be able to give people options, and that's what they want, and more options means they'll stay longer.
"These people are people who wager smartly," he added. "Poker is a game of skill and luck and there is no house advantage. If you think about horse racing, it's the same thing, it is skill. There's a bit of luck involved, obviously, because you're dealing with equine, but a skilled bettor in racing is going to far outperform a novice, and [the same thing with] a skilled poker player, so hopefully there is some good crossover there between the two."
Blank also discusses the state of western Canada's racing industry and GCGC's commitment to the racing product and community. To hear the full interview with Borg and Blank, click the play button below.
Episode 254 – GCGC's Howard Blank
Audio Format: MP3 audio
Host: Norm Borg
---
Please note that the opinions expressed in the featured interview are those of the participants and do not necessarily reflect Rideau Carleton Raceway and/or Standardbred Canada.