Sedins Looking To Tackle Stakes
Published: February 24, 2015 12:08 pm ET
No Comments | Jump to Comments
The North American harness racing aspirations of Daniel and Henrik Sedin of the Vancouver Canucks have been profiled in an extensive piece for ESPN.
Written by Bill Finley, the ESPN article delves into the Sedins' love for Standardbred racing and explains how the Swedish brothers purchased a pair of yearlings this past fall in hopes of winning some of North America's top trotting stakes.
"We've always had horses back in Sweden," Daniel told Finley. "Probably the biggest trainer in Sweden right now is Robert Bergh and we have a bunch of horses with him. He wanted to make an effort to get something good over here. He asked us if we were willing to buy a few horses and we did. With us being over here for so much of the year it makes it more fun and hopefully we can be successful."
As the article explains, two yearlings that the Sedins bought last fall are Songndance Hanover (a $105,000 purchase at the Lexington Select Sale) and Curious De Vie ($160,000, Lexington Select Sale).
The report states that the colts are readying for their two-year campaigns at Sunshine Meadows in Florida and are under the care of trainer Ken Oscarsson, who is overseeing the youngsters for Bergh.
"We always looked at the big race over here, especially the Hambletonian," Henrik told Finley. "We brought one of our horses (Amour Ami) over here to the Meadowlands a few years back and had lot of fun with it. This is a new market for us. We've raced in France and in Sweden and wanted to try the U.S. now."
The Sedins are no stranger to Standardbred racing's brightest lights, as they won the 2013 Elitlopp in Sweden with Nahar.
"Winning the Elitlopp was a dream come true," Daniel told Finley. "I got asked after we won that race how it compared to winning a hockey game. It's so different because in a horse race you can't do anything about the outcome. You watch, you're nervous the whole day. On the ice, you can do something to influence the result. When you are watching a race it is such an incredible feeling leading up to (the) race and watching them, it is nerve wracking."
The Sedins are the most recent star NHLers to own high profile North American Standardbreds, as Mats Sundin, Henrik Zetterberg and Peter Forsberg have all found success with harness horses in Canada and the United States.
When in Florida last month, the Sedins checked in on their developing horses with Daniel even going in a double-seated jog cart with assistant trainer Jimmy Jonsson.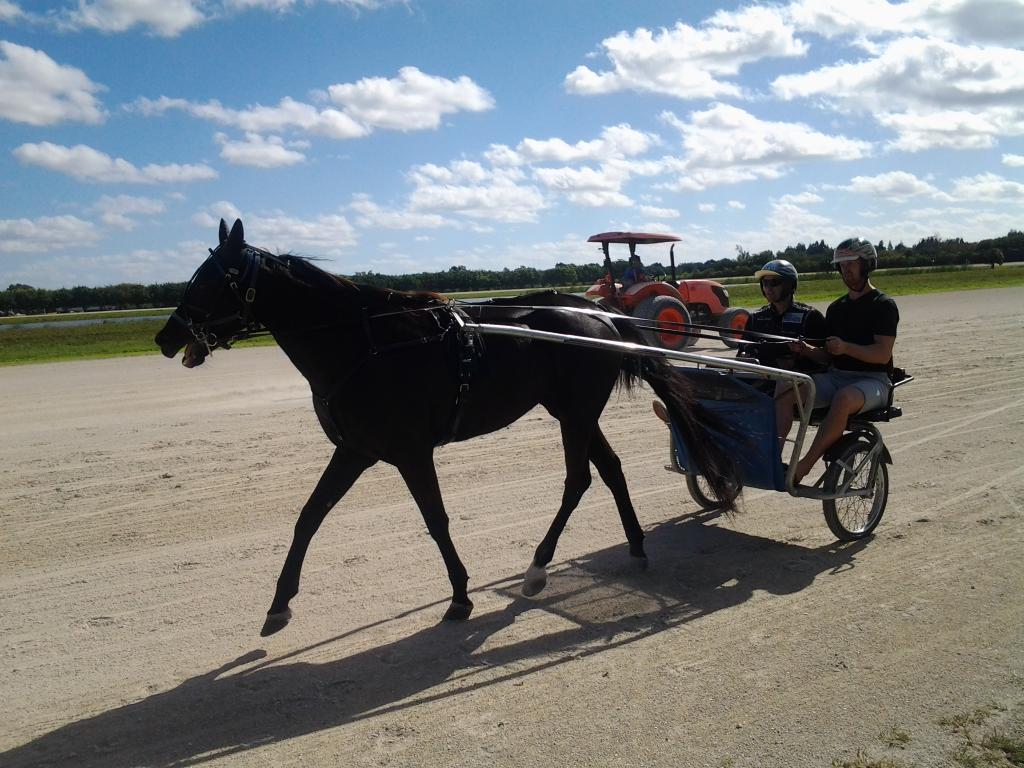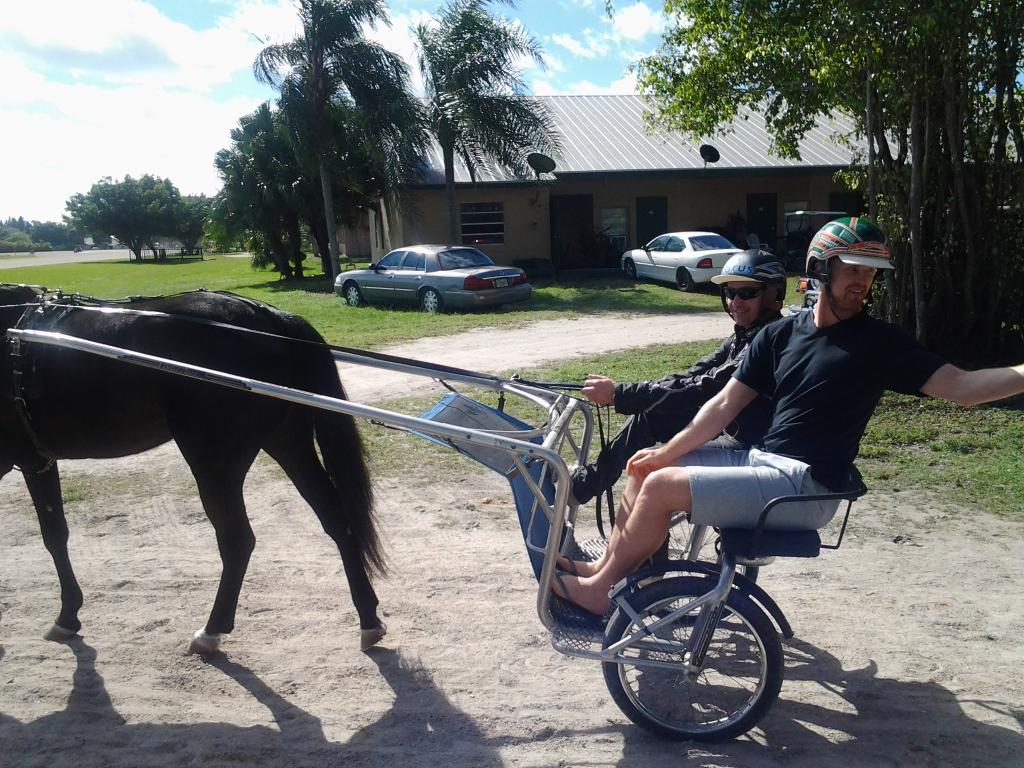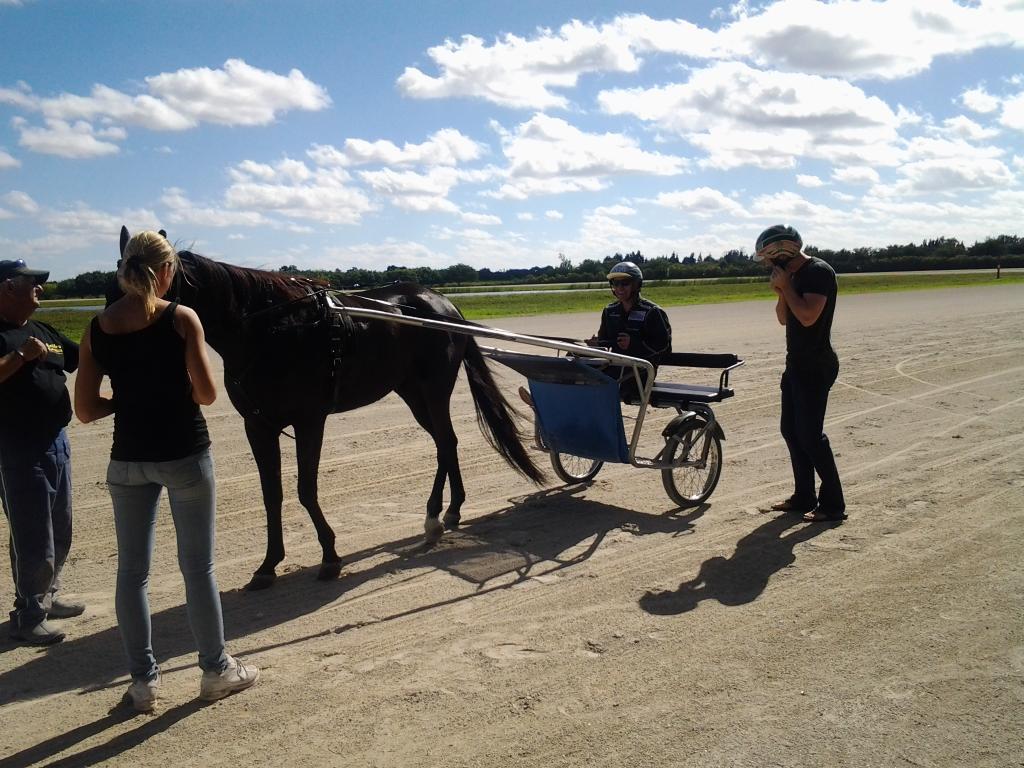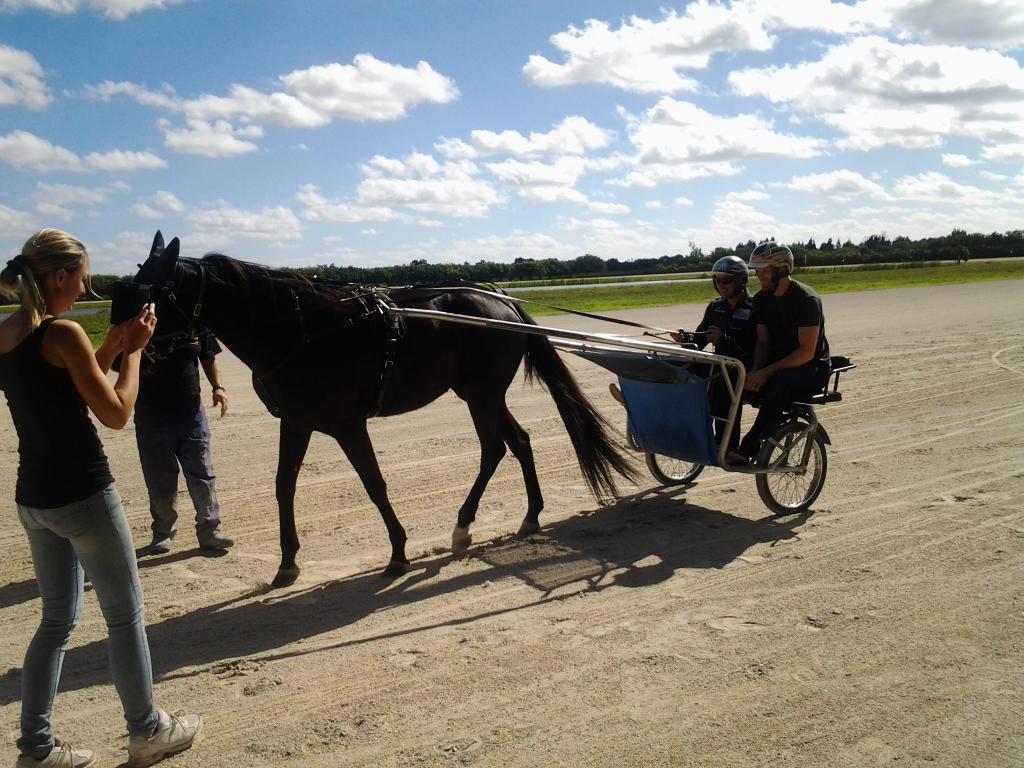 To read the ESPN piece in its entirety, click here.
(With files from ESPN; photos courtesy @StallBergh/twitter.com)